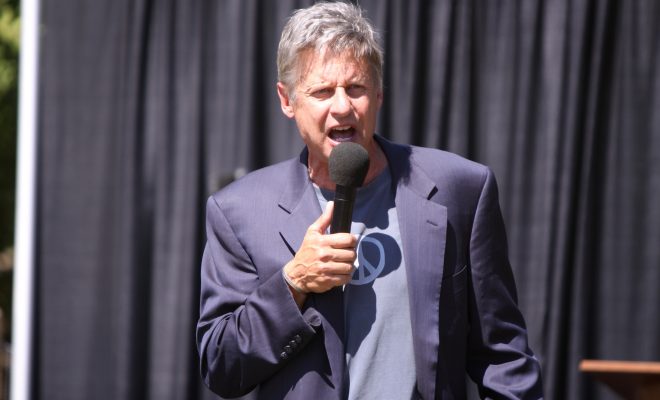 "Gary Johnson" courtesy of [Gage Skidmore via Flickr]
RantCrush
RantCrush Top 5: September 8, 2016
By
|
Welcome to RantCrush Top 5, where we take you through today's top five controversial stories in the world of law and policy. Who's ranting and raving right now? Check it out below:
Matt Lauer was the moderator last night for an open forum with Hillary Clinton and Donald Trump. Lauer sat down for a 30 minute interview with each candidate, and the forum was broadcast live on NBC. But as the forum progressed, the audience had a lot of criticism for Lauer. Specifically, many were mad that Lauer didn't press Trump on statements he made about the Iraq War:
Would be good, maybe, if Matt Lauer had done some ~basic~ research about Trump's repeated lies before you know, doing an interview with him.

— Chris Geidner (@chrisgeidner) September 8, 2016
And a new hashtag, #LaueringTheBar was created to mock Lauer's performance:
No one could have predicted that someone who normally does waterskiing squirrel stories would have failed at real journalism #LaueringTheBar

— Arthur Bannister (@NeverMetAMorph) September 8, 2016
Ouch!