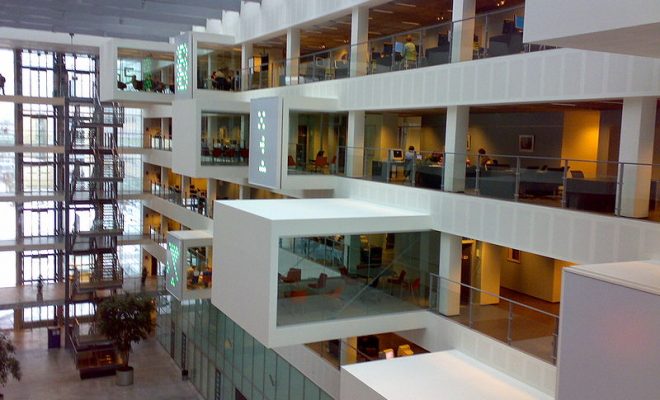 Image courtesy of Marie-Louise Valsted; License: (CC BY-SA 2.0)
News
Legal Productivity Tools to Transform Your Firm
By
|
With only so many billable hours in the day it's costly to spend your time on tedious administrative tasks. Luckily there are a growing number of productivity solutions geared towards helping your office's efficiency skyrocket and your costs decline, all while saving you from the daily grind. Lawyer Sean Robichaud recently asked his colleagues on Twitter:
Question for lawyers: what is one implementation of tech into your firm or practice that has changed everything for the better?

— Sean Robichaud (@SeanRobichaud) October 11, 2018
Here are a few of the best responses:
You've probably heard of Clio, the cloud practice management software is one of the biggest names in legal tech, but Clio is hardly a static product that can be easily defined at any given moment. Rather, it's a veritable ecosystem of integrations and networks that work with office tools you may already be using.
One of the most exciting examples of this is the Clio plugin for Vonage, the VOIP provider. The Vonage gUnify Connector for Clio allows you to log your calls and associate them with your matters in Clio. You can also use your web browser to make calls with the "click to dial" feature directly from the plugin.
Whether we like it or not PDFs are still heavily used in the practice of law. The iAnnotate app for iOS makes it easy to manipulate PDFs and easily share them. It's simple to add drawings, comments, and other annotations, clip web pages and convert them to PDF, as well as access your files located in Dropbox, Google Drive, and BOX with cloud storage integrations.
In a few short years Slack has essentially transformed office communication, moving complicated team conversations away from tiresome e-mail chains and into fast-paced chat rooms called "channels." Slack also allows for quick direct messages between team members, all but eliminating the need to send short messages with e-mails or speak over the phone. The platform is also customizable, with offices able to install various automated bots to fit their needs.
E-mail can be overwhelming, and the longer it takes you to find messages, the less productive you become. With SimplyFile you can automate e-mail filing so you always know where your important correspondences reside. After you train the Outlook plugin to understand your filing patterns, it will begin suggesting the best folder for each message, helping you keep everything neat and orderly.
TrialPad is an iPad app that transforms your device into a virtual trial notebook. But where it truly shines is as a presentation tool that allows you to cleanly display information to fact finders. There's the ability to pull out and highlight quotes in documents, play video clips, and add evidence into an "admitted" category, or apply exhibit numbers, in real time.
Now for something in the hardware category. The Fujitsu ScanSnap Document Scanner may seem like a luxury, but there is something to be said for a duplex scanner that just works and makes sharing documents wirelessly a breeze. The ScanSnap is able to drop documents and business cards straight into all of your favorite cloud storage and business services, like Evernote and Salesforce.
It's hard to believe signing contracts is still a logistical headache for many firms, but it is. HelloSign has created a suite of products that are designed to make eSignatures as simple as possible, with Google plugins, APIs, Salesforce integration, and HelloWorks (for employment documentation). Whether it's on a desktop or over a mobile app, HelloSign makes signing and sharing documents that require large numbers of signees simple.
In any office, productivity is king.  Simple office solutions like these help law firms earn more money, be more profitable, and help more people in less time.