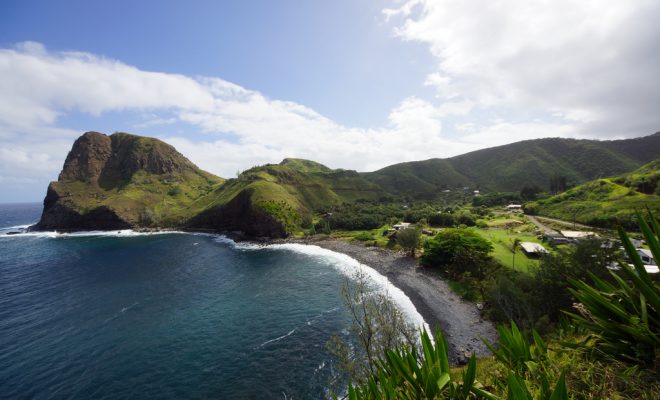 Image Courtesy of Allie_Caulfield: License (CC BY 2.0)
Cannabis in America
Hawaii's First Marijuana Dispensary Has Already Run Out of Weed
By
|
Less than a week after opening, Hawaii's first–and only–medical marijuana dispensary has already been forced to temporarily close due to not enough marijuana on hand.
Maui Grown Therapies announced in a press release Sunday that it will close Monday and Tuesday as it awaits action from the Department of Health's Labs Division to "help unclog a backlog of products."
The Maui-based dispensary officially opened for business on August 8, but it was only permitted to sell flowers to patients. Trouble began after company officials anticipated a recent batch of flowers to clear lab certification by Saturday–but that didn't happen. As a result, the company says it sold out of its first batch due to "high demand."
"It's unfortunate that an administrative hindrance of this magnitude prevents patients from getting the help they need," said Christopher Cole, director of product management for Maui Grown Therapies. "We had planned to open with a full range of derivative products such as concentrates, oils, capsules and topical products, but at the eleventh hour we discovered that the State Labs Division had failed to certify a lab to conduct testing of manufactured products."
The supply issues are incredibly disappointing to Hawaiians, who have waited 17 years for a legal way to purchase medical marijuana. Hawaii was among the first states to legalize medical marijuana in 2000, but it wasn't until 2015 that dispensaries were legalized.
If this shaky launch sounds vaguely similar, that's because it should. In July, Nevada's governor declared a marijuana state of emergency to push lawmakers to adopt emergency legislation to fix its supply bottleneck. While Nevada acted quickly to work out some of its supply chain kinks, Hawaii's state offices were closed over the weekend and so far have not released a statement addressing plans to fix the problem.
"We could serve thousands of patients with the amount of manufactured product we currently have available for final compliance testing," said Cole. "Even though we were approved by the Department of Health on May 24th to manufacture cannabis products, the restrictions placed on the only licensed lab have prevented us from offering these products to our patients–and it is entirely unclear to us when this will change."
Hawaii granted licenses to eight medical marijuana dispensaries throughout the Hawaiian islands last year. While several dispensaries began growing and harvesting the product, they were unable to sell it because until recently the state had not certified a lab.
According to the Cannabist, Honolulu-based dispensary Aloha Green was inspected Tuesday by the Department of Health and later announced it would open for sales Wednesday.
Maui Grown Therapies has also changed its operating hours to accommodate demand and will reopen for business Wednesday.