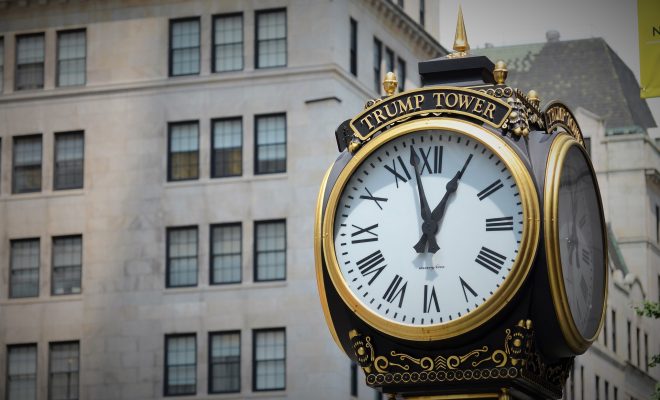 Image courtesy of Nadine Doerle; License: Public Domain
RantCrush
RantCrush Top 5: August 16, 2017
By
|
Welcome to RantCrush Top 5, where we take you through today's top five controversial stories in the world of law and policy. Who's ranting and raving right now? Check it out below:
Last night, Michael Moore invited the audience that attended his Broadway play "The Terms of My Surrender," featuring Mark Ruffalo, to join them at a protest outside the Trump Tower in New York. He then bussed 200 people in double-decker buses over to the tower and encouraged the rest of the audience to walk over. The protest was also a vigil in honor of counter-protester Heather Heyer. Ruffalo opened with a speech urging people to say her name. Actors Olivia Wilde and Tom Sturridge joined the protest right after they finished their Broadway show, "1984," and led some chants.
.@MMFlint and @MarkRuffalo are leading a Trump Tower protest with #1984Play's Olivia Wilde and Tom Sturridge in tow https://t.co/PFfJ08I54a pic.twitter.com/rqf62i5qwS

— Ashley Lee (@cashleelee) August 16, 2017
The outrage aimed at President Donald Trump increased yesterday, after he defended his initial remarks regarding Charlottesville, when he said that "many sides" were responsible for the violence. Yesterday, he repeated that claim, and said the "alt-left" groups that attended the rally were "very, very violent" and that the blame is on "both sides." People were shocked by the callous comments, and former KKK leader David Duke thanked the president on Twitter.
No words. https://t.co/pCSYUE5iZN

— Mark Warner (@MarkWarner) August 15, 2017