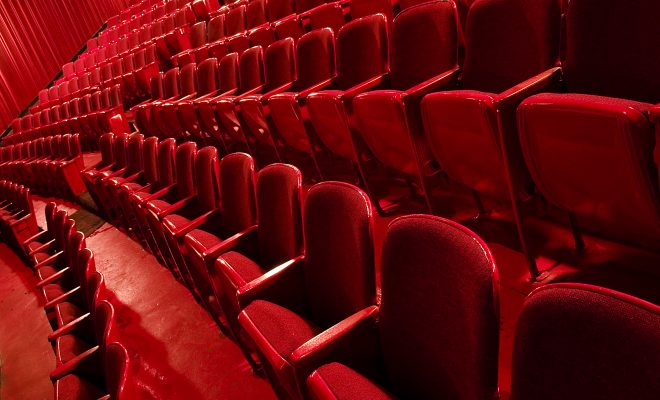 Image courtesy of Jeffrey Smith; License: (CC BY-ND 2.0)
Schools
Top 10 Schools for Entertainment Law
By
|
In 2014, Law Street Media released its first set of law school rankings, in response to the changing legal education industry. Law Street Specialty Rankings are a detailed resource for prospective law students as they consider the many law schools across the country. You'll notice some differences this year, as we return to the categories we first ranked in 2014. This year, we've changed the way we do our methodology slightly, to reflect feedback from our readers and the law school community. We've also redesigned our look, to make it easier to navigate and compare various schools. But as always, Law Street Specialty Rankings are built to blend the quantitative and qualitative in a way that accurately highlights the top law schools based on specialty programs.
This year's law school specialty rankings were compiled by Anneliese Mahoney, Alexis Evans, Celia Heudebourg, Gabe Fernandez, James Levinson, Josh Schmidt, and Marcus Dieterle.
Jobs: 19/20
Harvard Law offers some of the best job prospects for its students in the country. Students can gain experience while still in school by getting involved in the Sports Law Clinic. Harvard Law also offers other hands-on opportunities that touch on entertainment law, including the Recording Artist Project, an in-house student practice organization.
Classes: 25/25
Harvard offers plenty of classes for students interested in entertainment law. Some of the distinctive listings include "Fashion Law Lab," "Sports and the Law: Examining the Legal History and Evolution of America's Three 'Major League' Sports: MLB, NFL, and NBA," and "Music and Digital Media."
Networking: 14/15
Students at Harvard Law can attend an annual sports and entertainment law symposium to network with professionals in their field. Harvard Law also publishes a biannual magazine to keep alumni and other community members engaged.

Extracurriculars: 14/15

The school has a student-run organization called the Committee on Sports and Entertainment Law, which brings students with similar interests together. Students interested in writing about the topic can work with the student-run Journal of Sports and Entertainment Law. 
Location: 13/15
Harvard received a high score in the Location category because of its proximity to Boston, a city that offers great opportunities for aspiring entertainment lawyers.
Other Rankings: 10/10
Harvard's law school earned a perfect score in this category because of its consistent placement at the top of other organizations' entertainment law rankings.