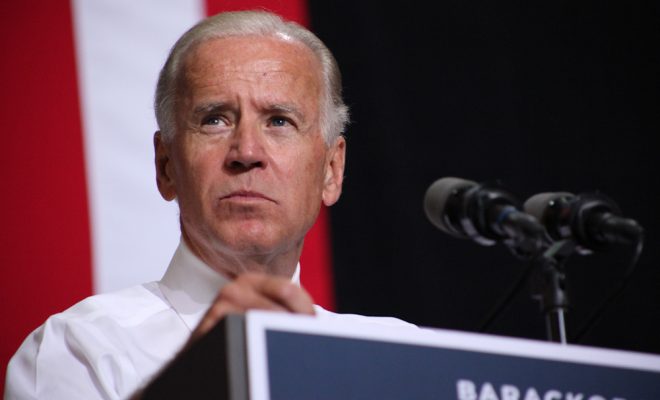 Image courtesy of [Kelly Kline via Flickr]
RantCrush
RantCrush Top 5: October 4, 2016
By
|
Welcome to RantCrush Top 5, where we take you through today's top five controversial stories in the world of law and policy. Who's ranting and raving right now? Check it out below:
After Trump's attack on Hillary Clinton, in which he said she doesn't have the physical stamina to be president or take on ISIS, Vice President Joe Biden attacked Trump's own stamina.
"I'll bet he couldn't carry his bag 18 holes on one of his own golf courses, speaking of energy," Biden said to CNN on Tuesday morning.
Trump has been mocking Clinton for stumbling when she was suffering from pneumonia, while he himself is deemed overweight, which he revealed in an interview with Dr. Oz in September.
Biden also commented on Trump's recent middle-of-the-night Twitter activity when he—again—attacked former Miss Universe Alicia Machado: "I think the real issue here–can you imagine the president getting up at 3:30 in the morning and tweeting vitriol?" Biden said. We'll see what Trump has to say to these comments: