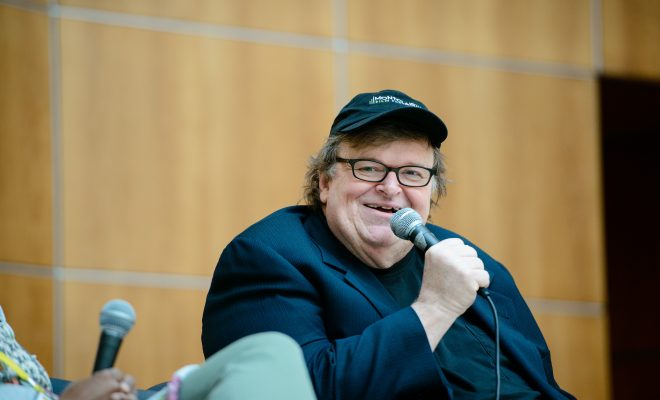 Image courtesy of Montclair Film; License: (CC BY 2.0)
RantCrush
RantCrush Top 5: June 7, 2017
By
|
Welcome to RantCrush Top 5, where we take you through today's top five controversial stories in the world of law and policy. Who's ranting and raving right now? Check it out below:
President Donald Trump allegedly funneled money from his son Eric's children cancer charity into his own business. Eric Trump has held a golf tournament to raise money for his charity for the past 10 years. As the event takes place at his dad's golf course, he said the charity could use the course for free, allowing all the donated money to go straight to the children's fund. However, according to Forbes, the costs quickly soared over the years, making it clear that the golf course was not free.
It just cannot get worse than this: pocketing money from a kids' cancer charity. https://t.co/8qXpxxdpgQ

— Tina Jordan (@EWTinaJordan) June 6, 2017
"The Trump Organization received payments for its use, part of more than $1.2 million that has no documented recipients past the Trump Organization. Golf charity experts say the listed expenses defy any reasonable cost justification for a one-day golf tournament," Forbes states. Roughly $100,000 of the donations were funneled into revenue for the Trump Organization, and more than $500,000 were donated to other charities, often benefiting Trump family members. This does not look good for the Trump family, and obviously, a lot of people are outraged.
"Morality is just gone," says Eric Trump, who Forbes earlier today reported used a charity to (literally) steal money from kids with cancer. pic.twitter.com/4XyZZOdZcw

— Matt McDermott (@mattmfm) June 7, 2017