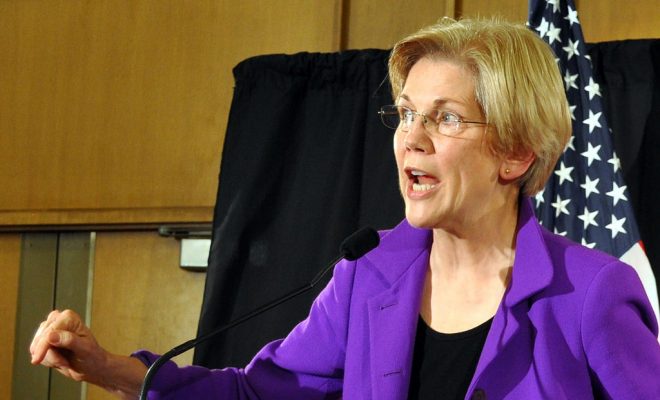 Image courtesy of Edward Kimmel; License: (CC BY-SA 2.0)
RantCrush
RantCrush Top 5: February 8, 2017
By
|
Happy Wednesday–it's the middle of the week! Welcome to RantCrush Top 5, where we take you through today's top five controversial stories in the world of law and policy. Who's ranting and raving right now? Check it out below:
Last night, Senator Elizabeth Warren protested Senator Jeff Sessions, who is expected to be confirmed as the U.S. Attorney General today. When she started reading a letter written by Martin Luther King Jr.'s wife, Coretta Scott King, Senate Majority Leader Mitch McConnell abruptly interrupted her and said that it "impugned the motives and conduct" of Sessions. McConnell invoked rule XIX, which prohibits senators from implying that another senator could be unworthy of his post. The incident ended with 49 Republican senators voting to prohibit Warren from talking about Sessions until his nomination process is done.
.@SenWarren cut off as @SenateMajLdr says she "impugned the motives" of Jeff Sessions by quoting Coretta Scott King https://t.co/UHcNv2eia8 pic.twitter.com/tntBWZ4oxc

— ABC News Politics (@ABCPolitics) February 8, 2017
King wrote the letter opposing Sessions when he was nominated for a federal judgeship in the 1980s. Part of it reads, "Mr. Sessions has used the awesome powers of his office in a shabby attempt to intimidate and frighten elderly black voters." But McConnell's silencing of Warren seems to have inspired many–the hashtag #ShePersisted began trending to praise Warren.
Attention Women! Please Share! #RESIST #PERSIST #ShePersisted pic.twitter.com/OzO5o2D6LB

— Liz Thurmond (@countmystars) February 8, 2017