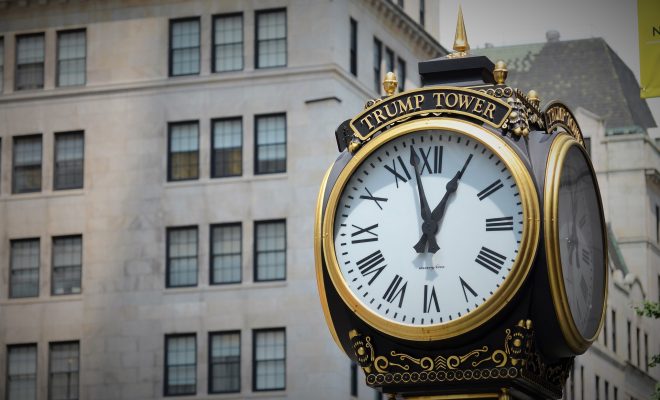 Image courtesy of Nadine Doerle; License: Public Domain
RantCrush
RantCrush Top 5: August 16, 2017
By
|
Welcome to RantCrush Top 5, where we take you through today's top five controversial stories in the world of law and policy. Who's ranting and raving right now? Check it out below:
Early this morning, four Confederate statues were removed from public spaces in Baltimore, following the violence in Charlottesville. The fate of the statues, including those of generals Robert E. Lee and Thomas J. "Stonewall" Jackson, had been debated for some time, but last weekend's white supremacist rally and the death of Heather Heyer was the last straw for Baltimore officials.
They rode in on the Lost Cause. They rode out on a flatbed truck. pic.twitter.com/CfRlluk5s0

— Alec MacGillis (@AlecMacGillis) August 16, 2017
It's unclear what will happen to the statues, but one councilman suggested they be melted down and turned into statues of "true American heroes." Mayor Catherine Pugh has mentioned they could be placed in one of the Confederate cemeteries in the state. On Monday, demonstrators gathered in Durham, North Carolina, and took down a Confederate statue on their own. Yesterday, North Carolina Governor Roy Cooper said in a statement that he is working to take down the rest of the state's statues.
Demonstrators topple a confederate monument in downtown Durham. #WRAL pic.twitter.com/jh6aassCoX

— Adam Owens (@AdamOwensTV) August 14, 2017