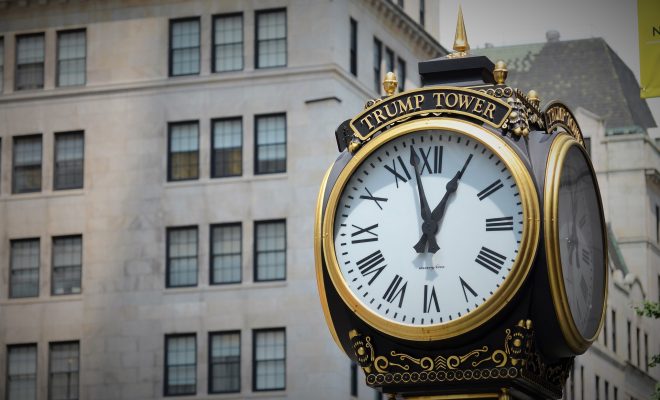 Image courtesy of Nadine Doerle; License: Public Domain
RantCrush
RantCrush Top 5: August 16, 2017
By
|
Welcome to RantCrush Top 5, where we take you through today's top five controversial stories in the world of law and policy. Who's ranting and raving right now? Check it out below:
Today is the first day of the North American Free Trade Agreement (NAFTA) talks. Canadian Prime Minister Justin Trudeau and Mexican President Enrique Peña Nieto are in Washington, D.C., to negotiate a deal with President Trump, who has previously called the free trade agreement a "job killer" and "disaster." After pledging to repeal the deal during his campaign, he seemingly changed his mind a couple of months ago and said he wanted to discuss how to modernize it. Trump has said that he wants to ensure that products made in America benefit from the deal, and that he wants to reduce our trade deficit.
U.S. Trade Representative Robert Lighthizer said in opening remarks this morning that one American goal is to raise the threshold for how many parts of a product, for example, cars, need to be made in America for the finished product to count as American and receive NAFTA benefits. But the question is whether the Trump Administration will actually succeed in getting everything it wants.
Strikingly tense start to #NAFTA talks this morning. Canada and Mexico offer friendship. US responds with bombast on deficits.

— Shawn Donnan (@sdonnan) August 16, 2017