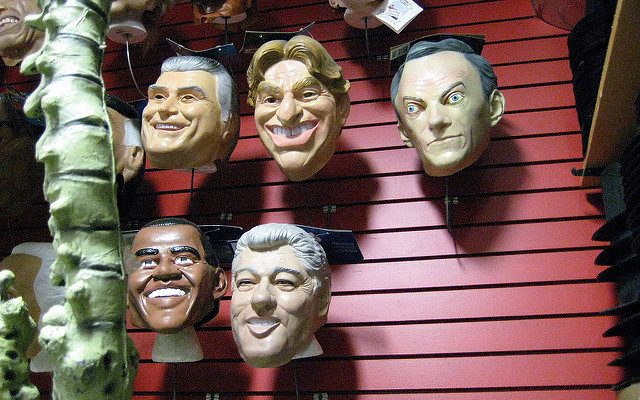 Image Courtesy of shannonpatrick17 : License (CC BY 2.0)
Humor
Top 10 Halloween Costumes for People Obsessed with the Presidential Election
By
|
If you haven't gotten your Halloween costume together yet and you're not interested in blending in with a sea of people dressed as "Suicide Squad's" Harley Quinn or Pennywise-inspired killer clowns, don't worry, we're here to help. We've gotten enough inspiration from this presidential election circus cycle to get your DIY creative juices flowing. Here are the top ten Halloween costumes for the presidential election-obsessed!
Katy Perry, in 'nasty woman' tee, drives Vegas students to the polls https://t.co/X4w8PHpjVR pic.twitter.com/Fb12FFToCy

— People Magazine (@people) October 24, 2016
When Donald Trump interrupted Hillary Clinton during the third and final debate to call her "such a nasty woman," he probably had no idea that pissed off women everywhere would  reclaim the phrase as a Hillary rallying cry. You can join hordes of fellow "nasties" this Halloween with the simple tee donned by singer Katy Perry, seen above. Top it off with this "Make America Nasty Again" red cap, turn on Janet Jackson's 1986 hit "Nasty," and you'll be ready to hiss at any misogynists you see on All Hallow's Eve.