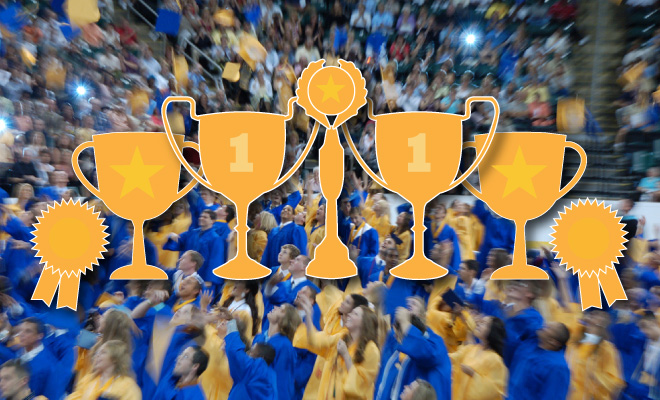 Image courtesy of/derivative of [Dave Herholz via Flickr]
Schools
2016 Law School Specialty Rankings: Who Came Out on Top?
By
|
In 2014, Law Street Media set out to redefine law school specialty rankings. We wanted to provide a mix of qualitative and quantitive information to prospective law school students who are interested in pursuing a particular specialty program while in law school, and we're pretty happy to say we succeeded with our first cycle. We covered a number of different specialties–from the hugely popular and common criminal and tax programs, to smaller and more specialized fields like entertainment and real estate law. As our first three-year cycle of specialty rankings comes to a close, we wanted to take a few minutes to recognize the schools that consistently ranked at the top of our lists. Click on the schools below to see their highlights:
Columbia Law School, Harvard Law School, New York University School of Law,Georgetown University Law Center, University of Virginia School of Law , Fordham University School of Law, Northwestern University Pritzker School of Law, University of Pennsylvania School of Law, University of California – Los Angeles School of Law, and Honorable Mentions.
Columbia Law School
Harvard Law School
New York University School of Law
Georgetown University Law Center
University of Virginia School of Law
Fordham University School of Law
Northwestern University Pritzker School of Law
University of Pennsylvania Law School
University of California – Los Angeles School of Law
Honorable Mentions