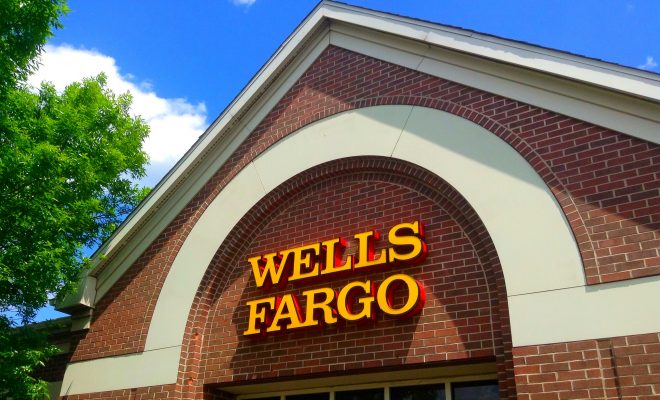 "Wells Fargo" courtesy of [Mike Mozart via Flickr]
News
How Will Wells Fargo Recover From its Fraud Scandal?
By
|
Wells Fargo, America's biggest bank by market capitalization, has apparently been scamming its customers by opening unauthorized deposit and credit card accounts for years. High sales targets and promises of bonuses prompted employees to commit illegal cross-selling–which is when you sell multiple products or services to the same customers. In fact, 5,300 employees have been fired for "inappropriate sales conduct" over the past five years.
On Thursday the Consumer Financial Protection Bureau (CFPB) fined the bank $100 million, which is the highest fine the federal agency has ever issued. Additional fines of $35 million and $50 million each are to be paid to the Office of the Comptroller of the Currency, and to the City and County of Los Angeles.
The director at CFPB, Richard Cordray, said in a press release:
Wells Fargo employees secretly opened unauthorized accounts to hit sales targets and receive bonuses. Because of the severity of these violations, Wells Fargo is paying the largest penalty the CFPB has ever imposed. Today's action should serve notice to the entire industry that financial incentive programs, if not monitored carefully, carry serious risks that can have serious legal consequences.
Banking analyst Dick Bove said on Friday that it's time to sell your stocks in the bank. He told CNBC: "What Wells has done is it's saying that it's treating customers badly, it broke faith with customers. There is no business in the world that can treat its customers badly and continue to expect to grow."
To gain back the public's trust after something big like this, especially with the 2008 financial crisis fresh in mind, Bove said Wells Fargo would need to do something drastic. For example, forgive all student loan debt. He said:
If you do that to customers who have student loans, they'll stay with you for life. It requires something big, comprehensive and meaningful. Whether it's that exact action or some other action that they come up with, I don't know. I think it requires a significant step to re-establish faith with the consumer.
Many Twitter users reacted to the news.
"Hello Wells Fargo, I'd like to open a checking account, savings account and two credit cards."
"You're in luck. We've already opened them."

— Fake Dispatch (@Fake_Dispatch) September 9, 2016
And one popular question is why no higher executives have been held accountable.
It's weird how 5,000 front line Wells Fargo employees hit on similar scams without any wrongdoing by high-level executives.

— Matthew Yglesias (@mattyglesias) September 9, 2016
Essentially, employees at the bank boosted their sales by secretly opening new accounts and then funding them by transferring money from customers' existing accounts. This often brought along additional fees and charges for the customers. It's been reported that more than two million deposit or credit accounts were opened in this fashion. According to Reuters, employees were told that most customers used six financial tools but that they should push them into using at least eight.
According to CNN's Douglas Rushkoff, the scale of these scams show that it's not just the behavior of one bad banker, but rather a symptom of extreme capitalism in the banking world. Since banks make money from extracting funds from customers who want to invest or make transactions, they need to make sure those processes happen. During a time with slow growth though, the bankers need to create some kind of growth synthetically, out of fear of losing their jobs or missing out on a bonus. An easy way to do this is extract more money from people who already are customers, by offering new credit cards with higher fees or loans with higher costs or new terms that are worse for the customer but better for the bank.
Wells Fargo has been known for its ability to cross-sell multiple products to the same customers. In a statement on the bank's website it said:
Wells Fargo is committed to putting our customers' interests first 100 percent of the time, and we regret and take responsibility for any instances where customers may have received a product that they did not request.
Wells Fargo has issued a statement regarding definitive settlement agreements. Read more: https://t.co/tCMOlGkfln. pic.twitter.com/DSEjFC1BpA

— Wells Fargo News (@WellsFargoNews) September 8, 2016