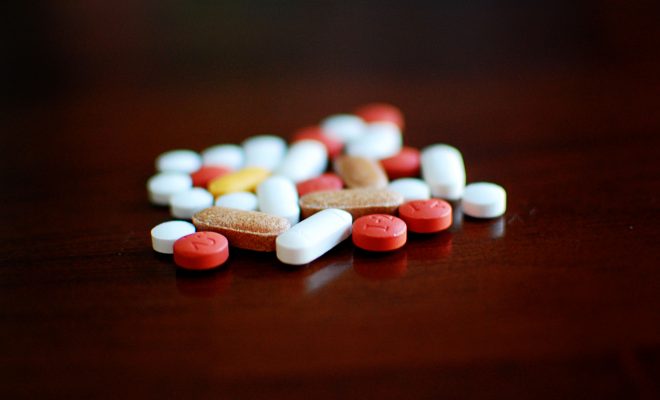 "Pills" courtesy of Jamie; License: (CC BY 2.0)
Law
"Pharma Bro" Martin Shkreli Found Guilty of Fraud
By
|
Sometimes dubbed "the most hated man in America," Martin Shkreli has officially been found guilty of fraud. Specifically he was found guilty of two counts of securities fraud, and one count of conspiring to commit securities fraud. But he was also acquitted on a number of other charges. He now faces up to 20 years in prison, although his lawyers plan to appeal.
He doesn't appear particularly bothered by the "guilty" verdict though. In a press conference he held right after the announcement, he claimed:
This was a witch hunt of epic proportions. Maybe they found one or two broomsticks, but at the end of the day we've been acquitted of the most important charges in this case, and I'm delighted to report that.
He also streamed a 10 minute, combative interview with a Boston Herald reporter on Saturday, in which he claimed he wasn't scared of prison because he was in New York City during 9/11. He said:
I grew up on the mean streets of Brooklyn. I was across the street from 9/11; I've built businesses from zero to hero, many times over. A few months in jail does not scare me.
Shkreli vaulted into national infamy when his company, Turing Pharmaceuticals, jacked up the price of a drug used for treating HIV and cancer. His callous attitude garnered significant amounts of criticism.
Then, he made the news again when he purchased the only copy of a Wu-Tang Clan album for $2 million, and claimed he had no plans to release it.
Shkreli's disgusting behavior doesn't stop there, though. He was also suspended from Twitter for harassing journalist Lauren Duca–the same writer who is a consistent focus of Tucker Carlson's ire. Recently, when asked by a journalist about what he would do if he was acquitted, he listed "f*cking" Lauren Duca as one of his top priorities. She responded, and pointed out the human price of his consistent harassment:
Here's my statement on Martin Shkreli: I would (still) rather eat my own organs. So much as touch me, and I'll gladly chop off one of yours. pic.twitter.com/4jHNWGWanQ

— Lauren Duca (@laurenduca) July 28, 2017
On a serious note, the most suffocating part of this experience has been people acting as if I have no right to respond to this harassment.

— Lauren Duca (@laurenduca) August 4, 2017
I'm not looking for sympathy, but all of you petty motherfuckers would do well to remember this: Hatred is empowered by silence.

— Lauren Duca (@laurenduca) August 4, 2017
Shkreli's status as a permanent troll may need to take a little break, depending on how his sentence shakes out. And for many, that will be a welcome silence.