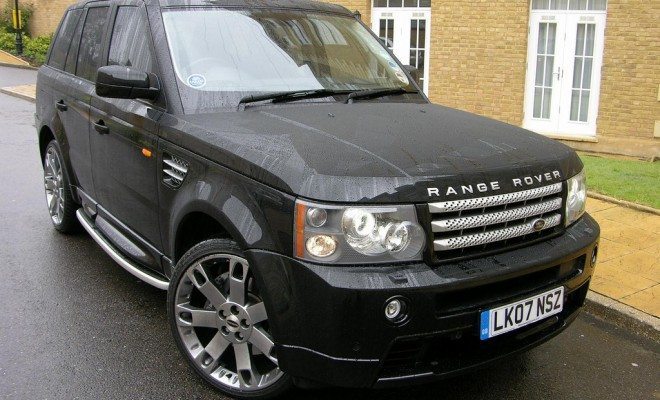 Image courtesy of [The Car Spy via Flickr]
News
Utah Appeals Court Rules Woman May Sue Herself
By
|
In a tragic, but very confusing story, a woman from Utah is suing herself–and a Utah court just said that she can move forward. Barbara Bagley, is representing her late-husband Bradley Vom Baur's estate, suing the woman whose negligence may have caused the auto accident in which he passed away. The person who may have caused the accident? That's right–it's the same Barbara Bagley. So Barbara Bagley is suing Barbara Bagley. Confused yet? I sure am. How exactly can someone sue themselves?
Well, essentially it's the same as when two separate people are involved in an accident like this–if someone passes away in a car accident, their "estate" can sue the person who caused the accident. In her lawsuit, she is essentially just arguing that Bagley who controls Vom Baur's estate, and Bagley who drove the car are two different parties with two different interests. She's asking for unspecified damages for his medical and financial expenses, loss of financial support and companionship, and the physical pain he suffered.
Bagley was driving a Range Rover in 2011 with her husband when she lost control. The car flipped after she hit a bush, and her husband, Vom Baur, was thrown from the car. He suffered extensive injuries and passed away a little over a week later. The side of Bagley that controls Vom Baur's estate is claiming that she was negligent for failing to look ahead properly and keep control of her vehicle.
This may be a tactic to get the insurance money that Bagley desires. University of Utah Law Professor Shima Baradaran explains:
She is claiming her own negligence in her husband's death. In order to recover for the costs of his death she has to kind of claim her own negligence. So basically she's suing herself so that the insurance recovery can follow.
This does mean that Bagley has two separate sets of lawyers. The lawyers defending Bagley on behalf of her late-husbands estate are privately hired. The attorneys defending her as a driver come from her insurance carrier.
Now, of course, there's been a legal battle before the case actually commenced over what Bagley is doing. The lawyers for Bagley as the driver have tried to get the case thrown out. As they wrote in a motion to dismiss:
Further, if this suit is allowed to continue, a jury would be asked to determine whether Barbara Bagley's fault caused Barbara Bagley's own harm. The jury would be asked to determine how much money will fairly compensate Barbara Bagley for the harm she caused herself. The jury will be highly confused — it cannot order a person to compensate herself In January 2014, a judge actually dismissed the case. But this week, an appeals court said that Bagley is able to sue herself.
Originally, a judge agreed with them, and threw out the case in 2014. But this week, an appeals court reversed that decision, and said that the case can move forward. The defense–the insurance company representatives for Bagley–hasn't said whether or not it will try to bring it to the Supreme Court.
It's a weird case, certainly, although not entirely unexpected in today's litigation-happy world. In some ways it's also a heartbreaking case–a woman is admitting that her negligence caused her husband's death because that's the way that she's going to be able to pay off his bills. Finally, it's a fascinating case. The ability to separate different parts of legal identity is certainly a mostly-unexplored field. Whether or not this case goes forward, or whether it ends up at the Utah Supreme Court, it will be interesting to see which of Bagley's interests succeeds.