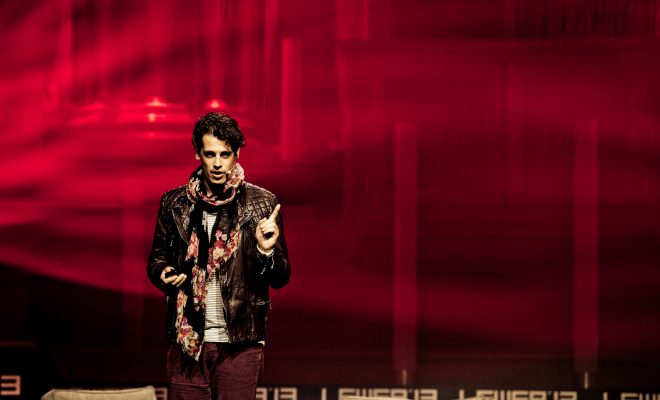 Image courtesy of OFFICIAL LEWEB PHOTOS; license: (CC BY 2.0)
Law
ACLU Attorney Criticizes Decision to Work With Milo Yiannopoulos
By
|
On Wednesday, the American Civil Liberties Union (ACLU) filed a lawsuit on behalf of controversial alt-right writer Milo Yiannopoulos, a decision that surprised and upset many. The organization claims that the Washington Metropolitan Area Transit Authority (WMATA) violated Yiannopoulos' right to free speech by removing ads for his new book from the transit system. The ads were not removed until after people had complained about them.
Yiannopoulos, the outspoken Breitbart editor, has made controversial comments about many groups, including feminists, women, trans people, and gay people. Ironically, he's slammed the ACLU in the past.
The ACLU routinely defends the First Amendment rights of people not sharing its political views, which lean to the left. The organization has so far tended to be critical of the Trump Administration. But it also makes a point of defending the constitutional rights of everyone, regardless of ideology. "When we give government the power to regulate speakers based on their identity or their perceived level of offense, it reduces speech for all of us," Lee Rowland, a staff attorney at the ACLU, pointed out.
But the decision to defend Milo–a man who has said that transgender people are mentally ill and that feminism is a cancer–was too much even for some people working at the ACLU. On Wednesday, attorney Chase Strangio posted a statement criticizing the decision on Twitter.
"Milo preys on the deep-seated hatred for Black people, other people of color, trans people, immigrants, Muslim people and women that is sadly a central tenet of our social fabric and political system," Strangio wrote. "He is vile. And I am sorry for any platform and validation that he receives."
Here is my personal statement on today's ACLU lawsuit defending that horrible person. I speak only for myself. pic.twitter.com/4KzsoqnmUn

— Chase Strangio (@chasestrangio) August 9, 2017
A lot of people seemed to agree with Strangio and many longtime supporters declared that they do not see the point in working with someone who is so hateful against so many.
You have literally no reason to include him in this case except to grab headlines and milk his fans for donation dollars. 🖕

— Lulu Diavolo (@SatansJacuzzi) August 9, 2017
As a long-time ACLU supporter, I could not possibly disagree more. What a wrong-headed position. https://t.co/j96WlB8gtN

— Charles Johnson (@Green_Footballs) August 10, 2017
But others saw the value in always standing up for First Amendment rights.
I cannot STAND this guy. But he has the right to speak, just like we all do.

— Deletrix (@DeletrixV) August 10, 2017
Arthur Spitzer, who is acting as lead counsel on the case, said that it is important to keep defending the constitutional rights of even those who are seen as the most despicable. "We always get some when we defend unpopular people. When we recently supported the Redskins' right to keep their registered trademarks, we got similar reactions, internally and externally," he said.
After Strangio's statement went public, some questioned how it's okay for him to express views that run counter to his employer's. Spitzer said the ACLU has 1,000 employees and that it would be impossible for everyone to agree on every case they take. He said all employees and board members can always use their right to free speech to state their opinions, as long as they are clear that it's their personal opinion and not that of the ACLU, which Strangio did.