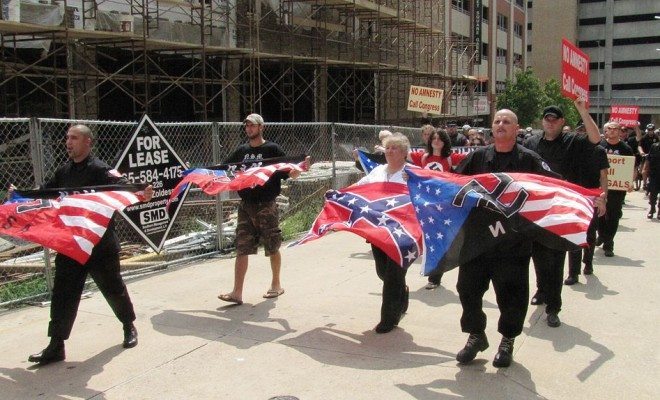 News
The Sad Story of Joseph Hall
Joseph Hall's life to date can be summed up in one word: tragedy. This January, at 13, Hall was  convicted in the 2011 murder of his father, Jeff Hall. This October, Hall received his sentence—approximately 10 years in a juvenile detention facility.
Joseph Hall was born into an abusive household with a neo-Nazi father and a mother who may have done drugs while her son was in utero. The Halls divorced when Joseph was very young, but the custody battle over him and his younger sister waged for years. Court filings during these proceedings indicate the extreme instability in the young boy's life and a psychologist he saw as a boy determined that he had most likely been sexually abused. As a boy, he had some learning and developmental issues, such as ADD and PTSD. There were also instances in which he exhibited violent and inappropriate behavior towards other students. As a result, he was kicked out of a few different schools. Eventually he was homeschooled by his father, who had only completed 11th grade himself.
Jeff Hall was a man with extremist beliefs. He was a part of the "National Socialist Movement," or NSM, a neo-Nazi organization that has been labeled a hate group by institutions such as the Southern Poverty Law Center. They refer to themselves as a "white civil rights union." They are active in the area in which the Halls lived: Riverside, CA. Riverside is located fairly close to the Mexican-American border, and is about 50% Hispanic. The city also had a very high unemployment rate—about 15%. Racism, desperation, and demographical changes create a fertile ground for a hate group like NSM. Jeff Hall used to take Joseph with him on "patrols" of the border when the boy was as young as 9. He taught his son how to operate a sophisticated gun with night-vision and a scope. He taught his son how to hate.
In addition to his position as a rising leader in the Riverside neo-Nazi movement, Jeff Hall was a neglectful and abusive father and husband. The house in which the family lived was full with empty beer cans, and according to police officers at the scene, multiple rooms smelled like urine. Joseph reported to the police that his father had recently broken a glass on his stepmother Krista, who he referred to as his mother. Evidence from Jeff's phone shows that he was cheating on Krista and that the two had a rocky relationship probably headed for divorce. Joseph also claimed that his father had threatened to kill the family by setting a fire while they were all asleep.
The story about what exactly happened that night is shaky at best, but one thing is certain. After his father passed out on the couch, Joseph took the family's loaded .357 and shot his father in the head. At times, Joseph has said that he just had the idea to scare his father the way his father scared Joseph and his siblings. He hoped maybe that would put an end to the abuse. He talked about seeing an episode of Law and Order: SVU in which a boy killed an abusive family member and was let off on the grounds of self-defense. At the same time, he didn't seem to know exactly what he had done. He asked a police officer, Officer Foster, on the scene, "do people get more than one life?"; Officer Foster also stated, "he was sad about it. He wished he hadn't done it." During the trial, other possible stories also came out, such as the defense's claim that Krista actually encouraged him to kill Jeff.
There's no way to know exactly what happened that night. Quite frankly, it doesn't matter. The conditions that put a 10-year-old boy in this position are significantly more important than the child's motivations. The debate of nature vs. nurture is very important in this case. If Joseph Hall had been born into a more stable environment, would he still have the same kind of violent impulses? We can't possibly know, we can just try to prevent this from ever happening again.
Joseph was found guilty in January of murder. This October, he was sentenced to juvenile hall for what will amount to the next ten years. (He was sentenced for longer, but you cannot remain in juvenile detention for more than 10 years.) He will be in the system with older, violent, children. He will have limited interaction with his family. Despite his defense team's fight to place him in a group home or other institution that would be able to provide him with care and help that he needs, he will be in a juvenile institution for the next decade.
The prosecutor on this case, Riverside County Chief Deputy District Attorney Michael Soccio, summarized this case best when he pointed out that it was less about blame and more about finding the right thing to do for Joseph. Soccio did believe that Joseph was dangerous and was guilty, but also recognized that how the next 10 years will determine whether Joseph can rise out of the tragedy into which he was born. After the conviction, he actually went over and apologized to the boy. He told him to be strong, but that, "you're going to be in some places now that people are going to want you to be tough, and you've got to try to resist the worst part of being tough."
There's no winning this case. There's no good side, no silver lining. There's just a sad young boy who has been mistreated his entire life. The best that Joseph can hope for is that he is placed in a facility that is instructive, that provides structure his family claims he needs, and is filled with people who truly try to help him. But even if juvenile detention does work out for him, he will still leave as a young man who killed his father at 10. He will be a young man who was imprisoned his whole life, albeit it in different ways.  Again, Soccio put it better than I could hope to: "depending on where the courts puts him, he's either going to be a predator or prey."
There's no winning this case, but maybe there's hope for the future. Maybe this will spark a conversation about the awful juvenile judicial system in this country where a child must decide whether or not to be predator or prey. Maybe we'll talk about gun control, and the ramifications of having a loaded gun in a house of angry, abused children. Maybe we'll talk about the abuse inherent in exposing a child to a hate group. And maybe, just maybe, we'll be able to prevent a tragedy like Joseph Hall from ever happening again.
—
Anneliese Mahoney (@AMahoney8672) is Lead Editor at Law Street and a Connecticut transplant to Washington D.C. She has a Bachelor's degree in International Affairs from the George Washington University, and a passion for law, politics, and social issues. Contact Anneliese at amahoney@LawStreetMedia.com.
Featured image courtesy of [Brian Stansberry via Wikipedia]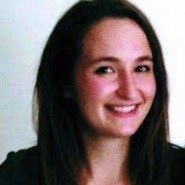 Anneliese Mahoney is Managing Editor at Law Street and a Connecticut transplant to Washington D.C. She has a Bachelor's degree in International Affairs from the George Washington University, and a passion for law, politics, and social issues. Contact Anneliese at amahoney@LawStreetMedia.com.