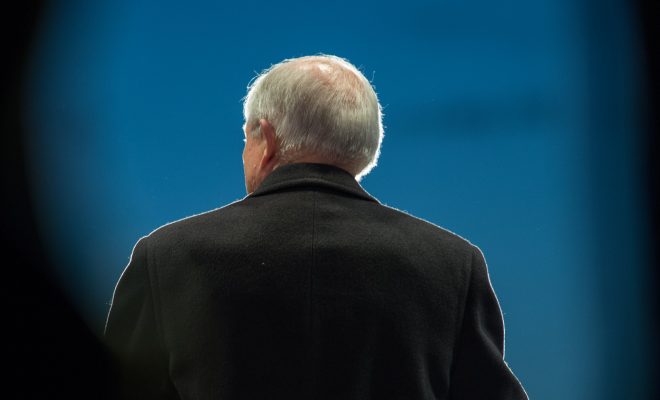 Image Courtesy of Office of Public Affairs: License (CC BY 2.0)
Cannabis in America
Cannabis in America August 2017: Sessions' Pot Task Force Recommends Status Quo
All Cannabis in America coverage is written by Alexis Evans and Alec Siegel and brought to you by Law Street Media.
---
STATE OF WEED: WATCH
Sessions Lacks Ammo for Marijuana Crackdown
Attorney General Jeff Sessions' Task Force on Crime Reduction and Public Safety has released its recommendations for dealing with marijuana in states that have legalized it, concluding that the current policy is probably best. According to the Associated Press, the report "encourages officials to keep studying whether to change or rescind the Obama Administration's more hands-off approach to enforcement." While the task force failed to advance Sessions' anti-marijuana efforts, some experts believe the AG could still invoke federal law to push his agenda.
Marijuana Company Buys Ghost Town, Anticipating Green Rush
One of America's largest marijuana companies, American Green Inc., bought an entire town in California in anticipation of the expanding pot industry. American Green purchased 120 acres of Nipton, California for $5 million, in hopes of turning the nearly-uninhabited town into a pot paradise. The company said it hopes to make Nipton the country's "first energy-independent, cannabis-friendly hospitality destination," in a statement according to the Associated Press.
Pollution, Pesticides, and Pot…Oh My!
Pollution from illegal marijuana farms in California has turned thousands of acres into toxic waste dumps, according to Reuters. The use of illegal pesticides and fertilizers has contributed to a list of environmental problems and sent several law enforcement officials to the hospital. The state has amassed a backlog of illegal sites to clean up, but the problem extends to the legal industry as well. According to the Cannabist, many states are just beginning to check for pesticides, or have no testing programs at all. This disconnect is because the EPA is barred from evaluating the safe use of marijuana pesticides as the drug is still illegal at the federal level.
All links are to primary sources. For more information on state laws for possessing, selling, and cultivating marijuana, click here to read "The State of Weed: Marijuana Legalization State by State."
---
LAW STREET CANNABIS COVERAGE
By Alec Siegel
Cory Booker, a Democratic senator from New Jersey, introduced a bill on August 1 that would legalize marijuana at the federal level. Titled the Marijuana Justice Act of 2017, the legislation aims to lessen the impact of marijuana arrests and convictions, which disproportionately affect minority and low-income communities. The bill also establishes a fund to invest in community programs and institutions.
By Alexis Evans
The Senate Appropriations Committee approved an amendment that would block the Department of Justice from using any funds to undermine state medical marijuana legislation. The effort, led by Senator Patrick Leahy (D-VT), specifically prohibits the Justice Department from using federal funds to prevent certain states "from implementing their own State laws that authorize the use, distribution, possession or cultivation of medical marijuana."
By Alec Siegel
A House committee blocked an amendment in a VA spending bill that would have expanded access to medical marijuana for veterans. Because marijuana is classified as a Schedule I substance, it is banned by the federal government. Even as states legalize cannabis for medical and recreational purposes, veterans have struggled to gain access to medical marijuana through the VA.
---
THREE QUESTIONS: EXCLUSIVE Q&A
Each month, the Cannabis in America team interviews influencers in the cannabis industry and gives you an exclusive look into their work, motivations, and predictions for the marijuana marketplace.
As the executive director of the National Organization for the Reform of Marijuana Laws (NORML), Erik Altieri understands the challenges marijuana legalization faces. NORML's team of pro-marijuana activists are spread out around 150 chapters in the U.S., France, New Zealand, and elsewhere around the world. Law Street's Alec Siegel spoke with Altieri about NORML's legalization efforts, when he expects we'll see federal legalization, and more.
AS: What is the greatest impediment to federal marijuana legalization?
EA: I think the impediment is still a lack of political will among some of the more entrenched and senior officials in Congress. They are starting to realize [marijuana] is something they need to address. We are starting to see that pay dividends in the bipartisan support coming together in Congress. It's been four decades plus since [marijuana] prohibition, and it will take some time to unwind that problematic policy.
AS:  Has NORML shifted its focus after the new administration came into office?
EA: [The administration] really lit a fire under many of our activists across the country. For the first time, [an administration] represents a real major threat to progress. It would be immensely unpopular if [AG Jeff Sessions] issued a crackdown. We did not take a "wait-and-see approach," hoping for the best. We wanted to make sure the backlash was clear and evident from the beginning to show this is exactly why we need to reform marijuana laws. If we change the law, Sessions' hands would be tied.
AS: Where do you see legalization going over the next decade? When do you predict we'll see full legalization?
EA: It's not going anywhere any time soon. Unfortunately for people like Jeff Sessions, public opinion is behind us. Movement at the state level is the driving force over the next five years, and pressure from the bottom up will continue pushing us toward the tipping point. The more states we move, the more natural allies we'll bring on board. For the next couple of years, fights at the federal level will be over budget amendments.
---
CANNABIS CULTURE
Maine Dispensary Trades Weed for Trash in Community Clean Up Effort
By Josh Schmidt
As part of an effort to engage the Gardiner, Maine, community and clean up the town of roughly 5,000, a nearby marijuana dispensary is rolling out an innovative new program. Essentially, citizens who bring in a bag of collected trash can exchange it for some weed.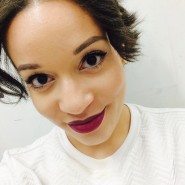 Alexis Evans is an Assistant Editor at Law Street and a Buckeye State native. She has a Bachelor's Degree in Journalism and a minor in Business from Ohio University. Contact Alexis at aevans@LawStreetMedia.com.