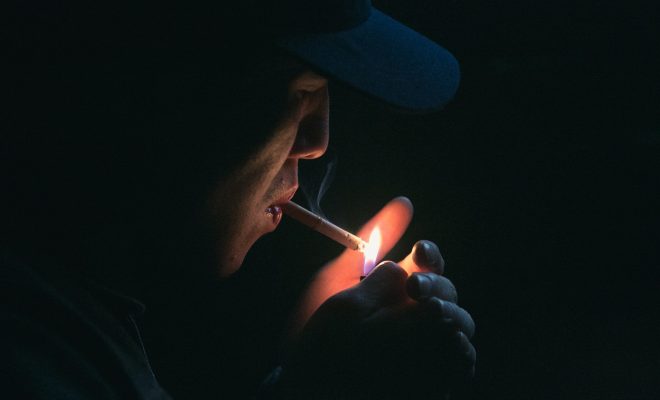 Image courtesy of Pexels; License: Public Domain
Politics
New Jersey Becomes the Third State to Raise Smoking Age to 21
By
|
On Friday, Governor Chris Christie signed a bill into law raising the smoking age in the state to 21. New Jersey joins Hawaii and California in setting the legal smoking age at 21.
The New Jersey bill raised the smoking age from 19 to 21. Smoking ages vary, with the set age at 18 in most places throughout the country. But campaigns to raise the minimum age have been successful in some places–while New Jersey now joins Hawaii and California at the state level, some cities and counties have chosen to up the age to 21 as well. Perhaps most notably, New York City passed a law in 2013 that raised the smoking age to 21 within city limits. It was applauded as the first big city or state to raise the smoking age. A bill to do the same for all of New York is making its way through the state legislature currently.
A number of studies point to the fact that if people start smoking later in life, they're less likely to become addicted and become lifelong smokers. New Jersey State Senator Joseph Vitale, one of the sponsors of the bill, explained:
Data surveys show that if individuals aren't smokers by 21 years of age, they will most likely not start later in their lives. Making it harder to buy cigarettes by raising the age to legally purchase them in New Jersey will help prevent our youth from becoming lifelong smokers and suffering the long-term effects of the habit.
Supporters of the bill also pointed out that nicotine addiction costs New Jersey a ton of money–an estimated $4 billion in health care costs each year. According to state surveys from this year, almost 40,000 high school students in New Jersey smoke traditional cigarettes. But nicotine usage is even higher when you take into account e-cigarettes, which the new law will also restrict to 21 and up.
Raising the minimum age for smoking seems like it has the potential to become a trend in the United States. Other states are considering similar moves as well. A bill raising the minimum smoking age in Maine passed the state legislature, but it's unclear whether or not Governor Paul LePage will sign it. It seems likely that other states trying to combat teen nicotine usage will follow suit.