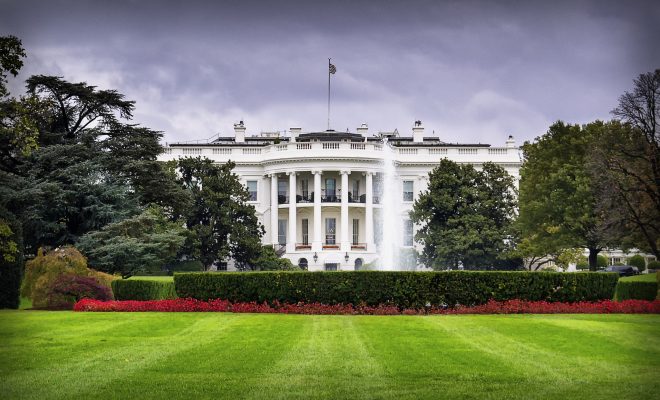 Image Courtesy of Diego Cambiaso; License: (CC BY-SA 2.0)
News
White House: Chemical Attack in Syria is Obama's Fault
By
|
A chemical attack in Syria on Tuesday, thought to be carried out by government forces, killed as many as 100 people and wounded hundreds more, according to some witnesses. Hours after the attack, at a press conference at the White House, Press Secretary Sean Spicer blamed the Obama Administration's "weakness and irresolution" for the gruesome attack, the deadliest chemical attack in Syria since August 2013.
"Today's chemical attack in Syria against innocent people including women and children is reprehensible and cannot be ignored by the civilized world," Spicer said. "These heinous actions by the Bashar al-Assad regime are a consequence of the past administration's weakness and irresolution." He added: "The United States stands with our allies across the globe to condemn this intolerable act."
According to monitoring groups, medics, and rescue workers, chemical weapons were dropped from jet planes in Idlib, a rebel-held area in the north. Witnesses described victims choking, with some foaming at the mouth, telltale signs of a chemical attack. A government source told Reuters sarin gas was likely used in the attack, which was "almost certainly" carried out by President Bashar al-Assad's regime.
These children can't breathe. This is the aftermath of a suspectedchemical attack in Syria. pic.twitter.com/6CHTocDaeV

— Alberto Hugo Rojas (@albertohrojas) April 4, 2017
In a statement soon after the attack, the Syrian army denied responsibility: "We deny completely the use of any chemical or toxic material in Khan Sheikhoun town today and the army has not used nor will use in any place or time neither in past or in future," the statement said, referring to the town in Idlib province where the attack took place. The United Nations Security Council called an emergency meeting for Wednesday to discuss the attack.
The White House response echoed a familiar sentiment that critics often repeat about the Obama Administration's policy in Syria. President Barack Obama's inaction, critics say, has allowed the Syrian government, along with its allies Russia and Iran, to continue committing grievous acts against its citizens. Many Republicans, along with some Democrats, thought Obama did not do enough to help the rebel forces, a fractured and largely undefined amalgamation with some extremist elements.
In 2012, in a briefing at the White House, Obama said: "We have been very clear to the Assad regime, but also to other players on the ground, that a red line for us is we start seeing a whole bunch of chemical weapons moving around or being utilized. That would change my calculus. That would change my equation." In August 2013, the Syrian government killed scores of citizens in a sarin gas attack near Damascus. Despite crossing Obama's stated "red line," the administration took no military action.
It did, however, reach an agreement with the Syrian government to dispose of its chemical weapons stockpile. Assisted by the Russians, the effort was thought to be successful. But soon after, despite its claims and promises, the Assad regime launched chlorine gas attacks. And although the White House pointed fingers at Obama for Tuesday's attack, President Donald Trump's past statements seemed to be against military action as well. In September 2013, he tweeted:
AGAIN, TO OUR VERY FOOLISH LEADER, DO NOT ATTACK SYRIA – IF YOU DO MANY VERY BAD THINGS WILL HAPPEN & FROM THAT FIGHT THE U.S. GETS NOTHING!

— Donald J. Trump (@realDonaldTrump) September 5, 2013
It is unclear how, if at all, Trump will change the current strategy in Syria as a result of the attack. While he will be sending up to 1,000 more ground troops to bolster the fight against Islamic State, which holds splotches of territory in the north of Syria, Trump's strategy has not strayed much from the Obama Administration's. And while Obama's strategy in Syria focused on defeating ISIS, rather than unseating Assad, he still hoped Assad would be toppled. That is something that the new administration has signaled is not a top priority.
Secretary of State Rex Tillerson recently said the "longer-term status of President Assad will be decided by the Syrian people." And Nikki Haley, the U.S. ambassador to the UN, suggested ousting Assad is not a primary focus of the Syrian strategy. "Do we think he's a hindrance? Yes," she said. "Are we going to sit there and focus on getting him out? No."