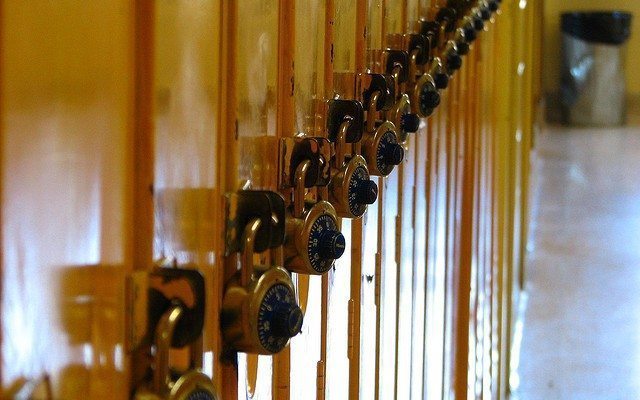 Image courtesy of [LexnGer via Flickr]
News
School Shooting Plot Discovered: Four California High School Students Arrested
By
|
Just two days after the horrific mass shooting at Umpqua Community College, where nine people were killed and nine were injured, four California high school students were arrested after their detailed plan to shoot students and faculty members at Summerville High School in Tuolumne, California was uncovered.
Officials say the plot was revealed on Wednesday when a group of students alerted a teacher that they overheard several students discussing a plan to open fire on the school at an upcoming event. The sheriff's department was contacted by Summerville High School administrators regarding the students who were making threats. The high school officials reported to authorities that three students were planning to carry out an attack on them. During their investigation, detectives discovered that a fourth student was involved in the plot as well.
Authorities found a list of names that the students had of who they planned to kill. Tuolumne County Sheriff Jim Mele said the students confessed "that they were going to come on campus and shoot and kill as many people as possible." The students were taken into custody on Saturday. Police officials say that the students' plan was in its beginning stages and they were in the process of obtaining the weapons that they wanted to use. The sheriff's department said in a Facebook post:
The suspects plan was very detailed in nature and included names of would be victims, locations and the methods in which the plan was to be carried out.
Because the students are juveniles, their names will not be released, but they were identified as all male. The four students have been arrested for conspiracy to commit an assault with deadly weapons. This is a very terrifying time for the students and faculty at Summerville. Parents are terrified as well for the safety of their children. Kristin Wilson, who has a daughter attending Summerville High, stated,  "I can't imagine getting a phone call that something like that had happened at that school." Luckily the plot was caught in its beginning phase and no one was harmed.
Summerville High parents, however, are still unhappy about the situation because they were not notified of the incident until the following day. Shannon Duckworth has two children who attend Summerville High and only knew about the incident because her son told her through a text message. Duckworth stated, "I got a text from my son who lives in Washington asking me what's going on about this shooting plot. What shooting plot?…We should've had full disclosure." Other parents expressed similar concerns.
A motive for the shooting at Summerville has not yet been determined. Authorities plan to talk more with the teens who created the plot to get further information. Eric Hovatter, an assistant district attorney, stated,
It is clear from past history such as Columbine and Sandy Hook, as well as other recent events in Oregon, that children are willing and capable of planning and carrying out acts of violence against students and teachers on school grounds. While it is easy to say that could never happen in Tuolomne County, the public and local law enforcement must remain vigilant, as they did here. That the suspects are young does not minimize the gravity of the conduct nor the potential for great harm to many innocent people.
There have been 45 school shootings in 2015 alone, many of which didn't make the news. Gun violence is affecting students everywhere–thankfully this story didn't end in tragedy.