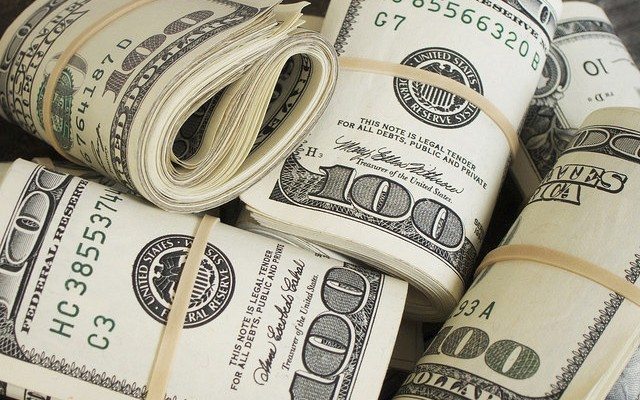 Image courtesy of [Pictures of Money via Flickr]
News
For-Profit College Scam Victims Get Loan Forgiveness: Will it Be Enough?
By
|
Students affected by one of the largest educational scams in modern years are finally getting some relief. The U.S. Department of Education (DOE) says it will forgive students' federal student loans on the grounds that Corinthian Colleges Inc. defrauded them after the company's bankruptcy earlier this year.
A string of reports and lawsuits, including one by California Attorney General Kamala Harris, led to Corinthian's end. The for-profit school used tactics that enticed students, many with limited education and money, with promises of workplace skills ranging from video game design to nursing. Students left these colleges with nearly worthless degrees and very little knowledge in their fields.
Before its closure, the two decade-old company was one of the biggest for-profit education companies in the United States, operating more than 100 campuses at one point under various names, including Everest, Wyotech, and Heald. Corinthian had campuses throughout North America and Canada. It ceased operations this April, shutting down campuses and selling off others after the Department of Education cut off its loan lifeline and fined Corinthian $30 million for misrepresenting job placement rates. The ending was tragic for many–thousands of students were given a one-day notice when campuses closed, leaving them to wonder if their hard work and credits could be transferred to other institutions to complete their education.
This is a very sensible decision by the DOE that will help thousands of students who were struggling to pay back these loans. But although this may give many students a fresh start, consumer and education groups worry that this loan forgiveness process will be too tedious for most to complete. Students have to individually apply for the loan relief. This process requires legal savvy and documents–including transcripts–that could be difficult to obtain, especially considering that the schools are no longer operating. It is also important for those who apply to know that the relief is only applicable to federal student loans, not the private loans which countless students were reportedly lured into getting. Finance blogger, Alexis Goldstein, criticized the plan stating:
Instead of providing broad debt cancellation to former students of Corinthian Colleges, Inc. the Department decided to require students to jump through extensive loopholes in order to apply for relief.
Although this may give the impression that the Corinthian problem is solved, it is only the beginning. Because federal regulators let the operation run too long, the lost loans may total up to $3.5 billion in taxpayer money.
We're going to do everything we can to help #CorinthianCollege students, while also protecting taxpayers. http://t.co/FhePt7hD6c

— Arne Duncan (@arneduncan) June 8, 2015
A Huffington Post analysis recently found that nearly half of the schools listed by the Department of Education as "Alternative Education Options" are for-profit institutions owned by corporations that are also under federal investigation for possibly misleading students. The Obama administration is already guaranteeing forgiveness to the 40,000 students who borrowed hundreds of millions in federal loans to enroll at Heald from 2010 on. Forgiving the loans is a great step for the thousands of hard-hit students, but it should also make the government much more watchful of the educational marketplace.