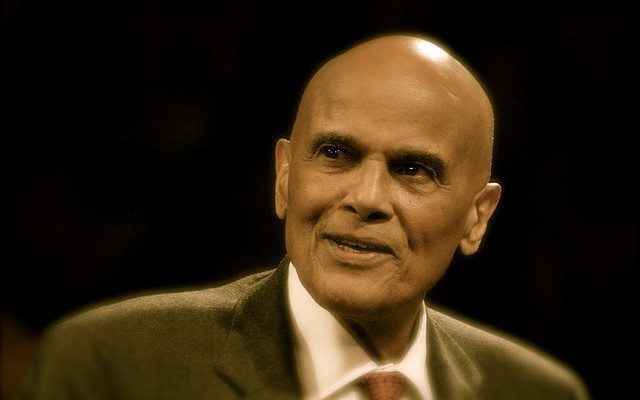 News
Old Friends Turned Foes: Harry Belafonte against the King Family
By
|
Harry Belafonte, now a well-known singer and song-writer, was a huge supporter of Dr. Martin Luther King Jr. during his early career.  Belafonte provided for the King family both before and after Dr. King's assassination.  He was able to partly finance many steps in the Civil Rights Movement, including the March on Washington and the Freedom Rides. He also bailed Dr. King out of jail a few times. After Dr. King's assassination, he continued work as a political and humanitarian activist, and remained close to the family. However his connection to the King family seriously worsened after Coretta Scott King's 2006 death. The last straw seemed to be when he was disinvited from Mrs. King's funeral after he publicly spoke out against George W. Bush.
This week, Belafonte made headlines for a different reason. He has filed a lawsuit in the New York District Court against the children of the King family. The lawsuit stems from three papers that Belafonte claims were given to him by Dr. King, Coretta Scott King, and Stanley Levison—an aide to Dr. King. These papers include an outline of one of Dr. King's speeches on Vietnam from 1967, a letter of condolence from President Johnson after Dr. King's assassination, and an envelope from Dr. King's pocket on the day of his assassination. Belafonte claims that the first of these documents, the speech outline, was given to him by Dr. King himself–in fact, the speech was supposedly written in Belafonte's apartment. The letter was supposedly given to Belafonte by Coretta Scott King. And, finally, the envelope with Dr. King's last written words was bequeathed to him by Stanley Levison's will.
In 2008, Belafonte tried to sell these documents at an auction to raise money for charity. However the King family challenged Belafonte's ability to sell these documents, claiming that he acquired them wrongfully and they belonged to the King estate. Belafonte has officially filed a suit to attempt to get himself declared the rightful owner so that they can officially be sold at a charity auction.
This is not the first time that an argument over Dr. King's documents has made it to trial. In 1986, Coretta Scott King sued Boston University to return a large collection of Dr. King's documents that he had given to the university 20-odd years before. In 2011, the King estate sued Dr. King's former secretary, Maude Ballou to stop her from selling documents given to her by Dr. King before his death.
Belafonte's lawyer is claiming that there is no evidence to suggest that Belafonte could have stolen or in any way wrongfully acquired these documents. Sources close both to Belafonte and the King family are somewhat dismayed with the actions that the King family have taken. In a recent New York Times piece, Clarence B. Jones, a former lawyer for Dr. King called the King family's attempt to retake these documents as, "inconsistent with, and, really, a denigration of, the love and integrity that their dad had for the people who worked with him."
The lawsuit offers an interesting question: what rights does an estate have to documents that have ended up in others' possession? While it seems somewhat irrefutable that these documents belong to Belafonte and were given to him through legitimate means, will King's estate have a leg to stand on?
—
Featured image courtesy of [Lloyd Lee via Flickr]