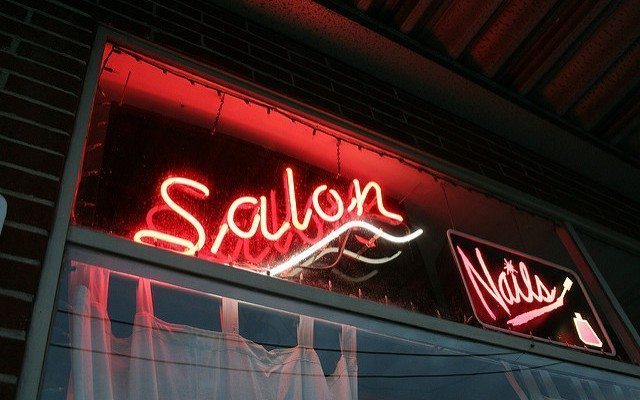 Image Courtesy of [Nate Steiner via Flickr]
News
NYC Nail Salons Ordered to Pay $1.1 Million in Back Wages to Workers
By
|
The investigation into the horrible working conditions of New York City nail salon workers seems to have finally followed through in awarding back wages to underpaid employees. In a follow up written by the New York Times, the paper reported that salon workers have been awarded $1.1 million in back wages and several hundred thousand dollars in damages.
The settlement follows a scathing investigation written last year by the Times titled "The Price of Nice Nails," which was credited with exposing the harsh working conditions of these drastically underpaid and exploited workers. The report found that many of these workers, who are primarily immigrants, were forced to work endless hours, and in some cases were even forced to pay their bosses for the work they performed in exchange for "apprenticeship."
The Labor Department cited more than 40 percent of the salons the piece investigated, and some of the working conditions it documented were shocking. The New York Times writes,
One worker at a Manhattan salon was paid $30 a day for 10-hour shifts; another manicurist in Queens was paid only $200 for a 50-hour workweek; manicurists at seven salons were forced to work for no pay or had to pay salon owners a fee, ostensibly to learn the trade; several owners admitted to submitting fake payroll records in an effort to fool investigators.
Even though efforts are finally being made to remedy the situation, the challenges associated with the largely immigrant-run industry make proper regulation extremely difficult. As the Times pointed out, often times employees are paid off the books and lack competent knowledge of state labor laws. In fact, the Times found that 85 percent of the salons failed to maintain adequate payroll records.
These weren't the only offenses discovered at these nail salons. The Times writes,
More than 10 percent of the salons illegally charged manicurists for supplies like gloves and nail clippers. One salon docked $50 from each worker's wages every three months for items like gloves and nail polish.
The threat of retaliation from employers has prevented many of these manicurists from being completely honest with investigators on their working conditions. Even though damages and back wages are beginning to be awarded to these salon workers, the industry as a whole has a long way to go before it can move on from the intense scrutiny. I think it's safe to say we can expect more fines to come as these investigations move forward.