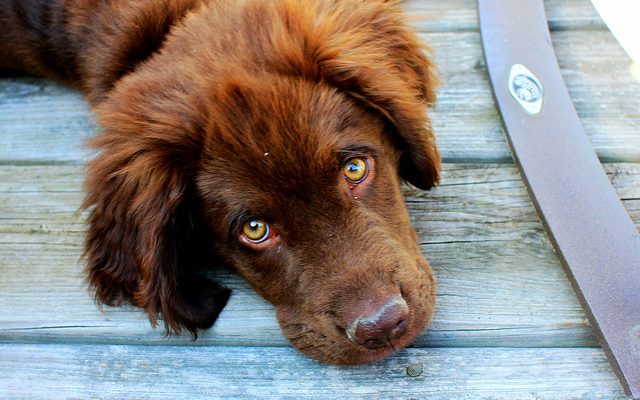 "Dog" Courtesy of LuAnn Snawder Photography: License (CC BY-ND 2.0)
Law
Paid Pet-Sitting Illegal in New York Without License
By
|
Bad news for doggy day cares. Apparently, they're breaking the law.
The New York Department of Health and Mental Hygiene is reinstating a little-known and rarely-enforced regulation. Under that regulation, no resident can board, feed, or groom someone else's pet for money without a proper license. Those licenses, by the way, cannot be granted to private residences; they are limited to permitted kennels.
Julien A. Martinez, a spokesperson for the Department of Health, said in an emailed statement that the law is meant to protect animals from neglect. "These regulations do not apply to the average New Yorker who may pet sit for friends, family, and neighbors," he added. In other words, a pet-sitter is not breaking the law if they do not charge or accept money for their services.
The law has been on the books for years, but the Health Department did not enforce it unless they received a complaint. However, the rise of pet-sitting apps such as Rover and Wag have forced the state to take a closer look at violations.
Last October, Health Department general counsel Thomas Merrill sent a letter to Dogvacay.com (which has since merged with Rover), ordering it to confirm that its new users have licenses before signing them up. The site has yet to comply.
In the meantime, the Health Department has started cracking down on unlicensed apartment residents using the app. At least two apartment residences have received violations for caring for pets without a permit. Fines start at $1,000.
Rover, which has over 9,000 registered sitters in New York City, intends to fight the law.
"If you've got a 14-year-old getting paid to feed your cats, that's against the law right now," Rover general counsel John Lapham told the New York Daily News. "Most places right now continue to make it easier to watch children than animals, and that doesn't make any sense."
City Council's health committee chair Corey Johnson agrees with him, and is reportedly planning to introduce legislation overturning the law.
"There are millions of cats and dogs in New York City, and people I think believe they can pet sit or have someone pet sit for them," said Johnson. "To have a law on the books that says that's illegal is antiquated and not practical."
This is not the first time New York has clashed with emerging "sharing economy" apps. Click here for more on the state's clash with Airbnb, and here for Uber's struggles to get a foothold in New York City.