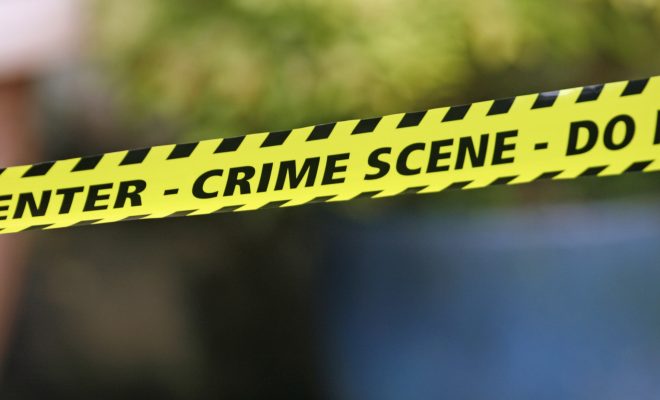 Image courtesy of Alan Cleaver; License: (CC BY 2.0)
Entertainment
Rapper Kidd Creole Charged with Murder
By
|
On Wednesday, New York police arrested Nathaniel Glover, also known as Kidd Creole, for fatally stabbing a homeless man.
Surveillance footage shows the 57-year-old rapper getting into an argument with the victim on Tuesday, police told the New York Times. The altercation took place at around 11:50 p.m. at the intersection of East 44th Street and Third Avenue. TMZ reports that the victim used a "gay slur," which caused Glover's angry reaction. It is not clear if or how the two men knew each other before the argument.
As the fight escalated, Glover stabbed the victim multiple times in the torso. EMS took him to Bellevue Hospital, where he was pronounced dead.
The New York Daily News identifies the man as 55-year-old John Jolly. He lived in a homeless shelter in Lower Manhattan, about two miles from where Glover allegedly stabbed him. According to a police statement, he was a level two sex offender who served five years for beating and raping a 42-year-old woman in 1997. Jolly appeared to be drunk on the surveillance footage.
Glover, a Bronx native, works near the crime scene as a handyman and security guard. He confessed to the murder and told police that he was "extremely remorseful" for his actions.
He was charged with second-degree murder, which carries a maximum sentence of life without parole. There is no information on his lawyer as of yet.
"That is so sad, I'm really in shock right now," Glover's 72-year-old neighbor told the New York Daily News. "He was the sweetest man I've ever met. Everybody liked him, I'm really about to cry."
Glover was one of the founding members of Grandmaster Flash and the Furious Five, a hip hop group active during the 1980s. They reached mainstream fame with their 1982 single "The Message," which reached Number 62 on the Billboard Top 100. The group was inducted into the Rock and Roll Hall of Fame in 2007. They were the first hip hop group to reach that milestone.
The Furious Five was supposed to perform at the Dell Music Center in Philadelphia on August 20. Following Glover's arrest, Live Nation removed the event from its concert listing. Neither the band nor the music center have commented on Glover's arrest.