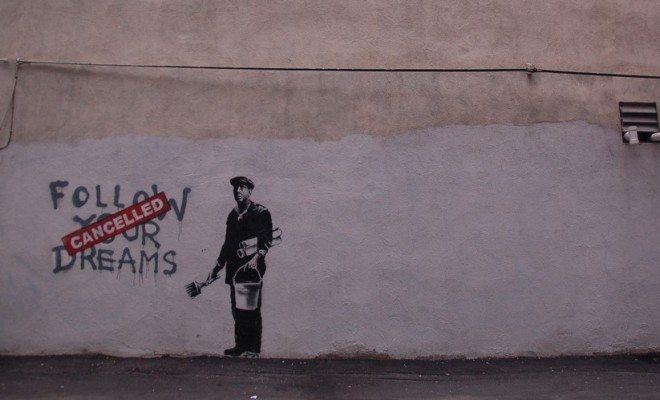 News
Too Much, Too Late: Northwestern Law Expels LLM Student for Former Crimes
By
|
The latest news from Northwestern Law School seems eerily reminiscent of the TV show "Suits." Just a few months before graduation, Northwestern University Law School discovered that one of its students, Mauricio Celis, was a Texas felon infamous for posing as a lawyer. Celis was expelled in March from the school's International Law LLM program as soon as they discovered his criminal history. He is now suing Northwestern over the decision.
Northwestern Law argued that the 42-year-old LLM student misled admissions officials by failing to inform them of his criminal history during the admissions process. Celis' record includes a felony conviction for falsely presenting himself as a lawyer and a misdemeanor conviction for misidentifying himself as a police officer in an incident involving a woman wandering nude from his hot tub to a local convenience store. According to Northwestern Law, Celis' criminal history makes him an "undesirable candidate" for their program. School officials say he would not have been admitted had they known of his past.
Celis is arguing, however, that they never asked about his criminal history during the admissions process. He was accepted to the prestigious program in 2012, spent about $76 thousand on tuition and fees, and was never once asked about his criminal history in the process.
While Celis has not commented on the lawsuit, he mantains that he is innocent in the Texas cases, despite the fact that both ended in convictions. He told the Chicago Tribune, "I've been trying to put this thing behind me for many, many years already". According to his Northwestern application, Celis holds dual citizenship in the United States and Mexico. He worked in the legal field in Mexico and then co-founded a personal injury law firm in Texas in 2005.
In 2006, Celis made headlines in Chicago. After six children died in an apartment fire, he read a statement outside their wake. The Chicago Tribune picked up the story, and quoted Celis as the family's attorney. According to Celis, he has no idea how the Tribune got the impression that he was the family's attorney. He believes that he was brought in to help because he speaks Spanish, like the victims' family members.  He has also stated that he has "never allowed anyone to have the impression" that he was licensed to practice law in the United States, and that while he was happy to help, he "let the lawyers do the lawyering."
In 2007, Celis was indicted in Texas on charges that he illegally presented himself as a lawyer. Based on the court records, the argument was over whether or not Celis could technically be considered a lawyer from Mexico, despite the fact that he never obtained a license to practice law in the United States. Celis argued that the legal education that he received in Mexico qualified him to practice certain types of law there, although he was unable to provide any official documentation of his certification. He also maintained that he never actually practiced law in the United States.
However, the jury wasn't buying it. They found Celis guilty on 14 counts in 2009, and he was sentenced to 10 years of probation. In response to the jury's verdict, Celis said, "they looked at me as being some shyster faking my credentials, I am a Mexican lawyer."
Regardless, Celis was convicted, and the issue at stake here is that Northwestern Law really should have caught it. If they were truly concerned about having convicted felons in their program, then that is something that they should ask about on their application. At the very least, they could have googled him. One quick search and you have access to public criminal records. That way, they wouldn't have had to kick a student out just months before he was set to graduate. Paul Campos, a University of Colorado law professor and frequent critic of law schools put it best, stating,  "the fact that this guy got into Northwestern … it's, I think, kind of revelatory of how much checking goes on even at a top program." If a school doesn't manage to ask its applicants a question that is found on every McDonalds application, then that's on them.
Northwestern is arguing that Celis should have known that his criminal history was a problem, and should have voluntarily disclosed the information to admissions. However, I would disagree: if you don't ask, what would stop someone with a criminal history from applying to your program? If someone with a criminal past wants to do something positive in their life, like get an education, why would they voluntarily disclose information that could stand in their way? It's the school's responsibility to ask the right questions of their applicants, not the applicants' responsibility to anticipate possible issues.
According to court records filed in Chicago, Celis and Northwestern both agreed to a voluntary dismissal of the lawsuit. No details of a settlement were disclosed. While they were able to work something out this time, hopefully this situation will make law schools rethink their application processes so something like this does not happen again.
—
Brittany Alzfan (@BrittanyAlzfan) is a student at the George Washington University majoring in Criminal Justice. She was a member of Law Street's founding Law School Rankings team during the summer of 2014. Contact Brittany at staff@LawStreetMedia.com.
Featured image courtesy of [Chris Devers via Flickr]