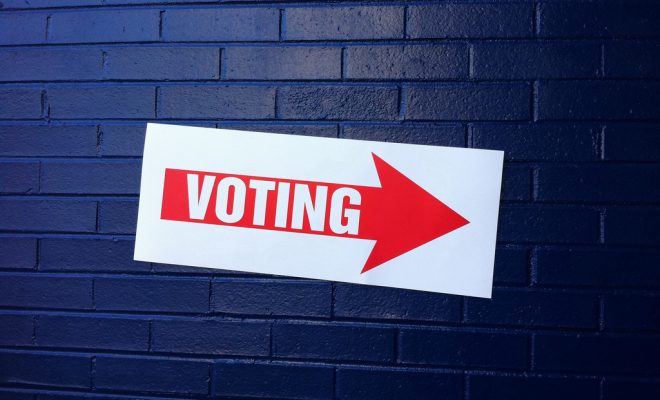 Image Courtesy of justgrimes; License: 

(CC BY-SA 2.0)
Law
Federal Judge Blocks Texas Voter ID Laws…Again
By
|
Texas' revamped voter ID law is unconstitutional, a federal judge ruled on Wednesday. The judge, Nelva Gonzales Ramos, issued an injunction, saying it violates the Voting Rights Act and the 14th and 15th Amendments of the Constitution. Gonzales Ramos also blocked another Texas voter ID law, which passed in 2011 and took effect in 2013. A number of subsequent legal challenges have largely blocked that law.
The protracted legal battle over Texas and its voter ID laws–among the toughest in the country–represents a larger voter fraud debate, playing out at both at the state and federal levels. Critics of voter ID laws say Republican-controlled states are deliberately stymying minorities from voting, because they are more likely to vote Democratic. Proponents of voter ID laws say voter fraud is rampant and must be kept in check with tougher voting standards.
Gonzales Ramos said Texas' updated law, which was set to take effect in January, "remains discriminatory because it imposes burdens disproportionately on blacks and Latinos." She added that the revisions made in the updated law, known as Senate Bill 5, do not "fully relieve minorities of the burden of discriminatory featured" of the 2011 law.
"The court thus issues injunctive relief to prevent ongoing violations of federal law and the recurrence of illegal behavior," she wrote in the ruling.
Gonzales Ramos tossed the 2011 law, Senate Bill 14, in 2014. A circuit court affirmed the decision, but asked Ramos and the District Court for the Southern District of Texas to reexamine its discriminatory purpose. In April, Gonzales Ramos once again ruled that the law intentionally discriminated against minorities.
The original law required Texas voters to show one of seven forms of government-issued photo ID, such as a driver's license or a passport. Critics contend minorities are less likely to have any of the seven ID options, and thus would be disproportionately barred from voting. The revamped law offered more options for identification, including utility bills or bank statements. Still, Gonzales Ramos found the law to be too restrictive.
Texas Attorney General Ken Paxton has vigorously fought the legal challenges to the voter ID laws over the past few years. In a statement, he called Wednesday's ruling "outrageous," and vowed to appeal the decision. He also cited the Justice Department's support of the law. Paxton added: "Safeguarding the integrity of elections in Texas is essential to preserving our democracy."
Voting rights activists, civil rights groups, and a number of Democratic politicians cheered the decision. U.S. Representative Joaquin Castro (D-TX), issued a statement saying, "Republican state leaders' transparent efforts to make it harder and less likely that some Texans will vote are disgraceful."