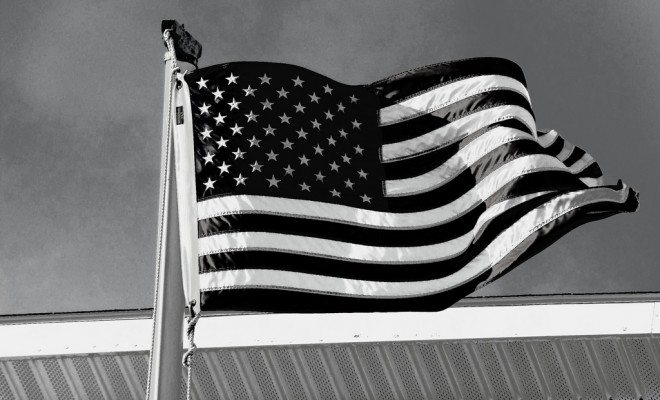 image courtesy of [eric lynch via Flickr]
News
The Matthew Durham Trial: American Volunteerism at its Worst
By
|
Matthew Durham's trial just began last week; he has been accused of sexual misconduct with children while volunteering at an orphanage in Kenya. The 20-year-old Oklahoma native has pleaded not guilty to 17 charges, including aggravated sexual abuse and engaging in illicit sexual conduct in foreign places. He faces life in prison if convicted. But these disturbing allegations against Durham raise many questions about the ethics of American volunteerism.
Durham has been accused of engaging in sexual acts with children between April and June of 2014 while working as a volunteer at the Upendo Children's Home in Nairobi, Kenya, which specializes in assisting neglected children. Durham began volunteering for the orphanage in 2012. According to court records, officials claim Durham raped boys and girls between the ages of six and nine.
The jury was selected last Tuesday, and opening statements began on Wednesday. The prosecutor, Robert D. Gifford II, began his attack in a particularly disturbing manner, reading Durham's hand-written confessions which included, "I would take her to the bathroom at night and would hold her down and rape her." Quoting another that pertained to a boy at the Upendo Children's Home in the Kenyan capital of Nairobi, Gifford read: "at night I took him to the bathroom and had him perform oral sex on me."
A court affidavit lists samples of Durham's hand written and signed confessions of the alleged acts. They go into some detail of what sexual acts occurred. But when faced with these confessions, Durham now claims that he only confessed to the crimes because he was under duress. 
In fact, defense attorney Stephen Jones is arguing that the offenses never happened. During his opening statement he stated, "there is no demon, there are no multiple personalities, there are no crimes. That is the defense, it didn't happen." Jones claims that Durham was was coerced into confessing by orphanage officials who kept Durham in isolation and confiscated his passport.
"He's in fear for his life," Jones said. He described Durham as "an emotionally vulnerable teenager" who was struggling with his "sexual identity and development" as a devout Christian. Jones claims that when the orphanage learned of the allegations, they didn't initially notify police, medical officials, or the U.S. Embassy. Others who lived in the Upendo home claimed to have never witnessed any wrongdoing.
But the manager and children's care taker of the orphanage, Josphine Wambugu, made a number of allegations including that she witnessed Durham sleeping in one of the girls' dormitory on June 12, 2014. Wambugu also claims to have questioned some of the girls about whether misconduct occurred, and several claimed to have had "bad manners" with Durham, a Kenyan phrase for sexual relations. Wambugu testified that when she confronted Durham, "He say: 'Yes, I did it! Yes, I did it!'" She also claims that Durham told a group of Upendo officials that he had struggled with child pornography and homosexuality.
Whether or not Jones' strategy of denying the incidents ever occurred will be successful will be up to the jury. But either way, this case creates some questions about the practice of sending young American students to volunteer abroad. It's an incredibly common practice–there are so many alternative spring breaks, international volunteer abroad programs, and international service learning projects that provide options for students to volunteer. Both the programs that send students abroad and the organizations that accept them need to implement measures to make sure that the volunteers are properly supervised and vetted. Hopefully answers to some of those questions will arise out of this heartbreaking and disturbing trial.