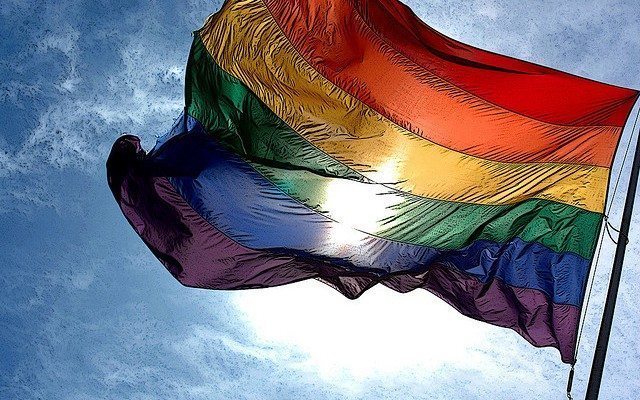 Image courtesy of [Kevin Wong via Flickr]
News
Landmark Ruling Against Gay Conversion Therapy in NJ Court
By
|
Conversion therapy is a discredited practice that has been used on those who identify as LGBT. California has banned conversion therapy–even though challenges to the ban made it all the way to the Supreme Court. New Jersey has also outlawed the practice. Now, conversion therapy has hit a bump in another court, albeit a very interesting one. Conversion therapy practices are going to have a very hard time operating in New Jersey after a ruling by the consumer fraud court.
Conversion therapy is based on the idea that homosexuality, or basically anything that is not heterosexuality, is a "disorder" that can be cured. That's, of course, an antiquated, unscientific, and horrifying view. Homosexuality was removed from the DSM (the guide to classifying psychological disorders) in 1973, but that just means that people can't be diagnosed with any sort of disorder related to homosexuality.
What the DSM removal didn't do was prevent anyone from calling homosexuality a disorder–there was no law against that. So conversion therapy practice capitalized on that discrepancy and advertised that they could "cure" anyone who identified as LGBT. In a lawsuit that was decided this week, the Southern Poverty Law Center (SPLC) filed a suit against the New Jersey-based Jews Offering New Alternatives for Healing (JONAH). SPLC brought the suit on behalf of four men who claim that they were subjected to awful treatment by JONAH. They report details incidents of abuse, or reenacting past abuse, and role-playing abuse.
The suit was brought under the contention that JONAH advertising classified homosexuality as a disorder, which violates the Consumer Fraud Act. Superior Court Judge Peter F. Bariso Jr. ruled that it did violate the CFA. This is a groundbreaking ruling in an interesting context because it is the first time that an American court of any kind has ruled that homosexuality isn't a mental disease. Bariso also ruled that in addition to incorrectly characterizing homosexuality as a mental illness, JONAH also defrauded consumers by advertising that they had "success" statistics. He had earlier ruled that JONAH could not bring forward expert witnesses who would argue in favor of conversion therapy, because their theories would be outdated and refuted.
The SPLC applauded Bariso's decision; David Dinielli, the SPLC's legal director stated:
For the first time, a court has ruled that it is fraudulent as a matter of law for conversion therapists to tell clients that they have a mental disorder that can be cured. This is the principal lie the conversion therapy industry uses throughout the country to peddle its quackery to vulnerable clients. Gay people don't need to be cured, and we are thrilled that the court has recognized this.
This judgment was made as part of an ongoing lawsuit in which the plaintiffs are seeking damages for the abuse levied against them. The trial will be this summer; this ruling is just part of preliminary matters. Eventually it will be up to a jury to decide. That being said, these preliminary matters are a great step in the right direction. Hopefully the men wronged by JONAH will get the ruling they deserve.