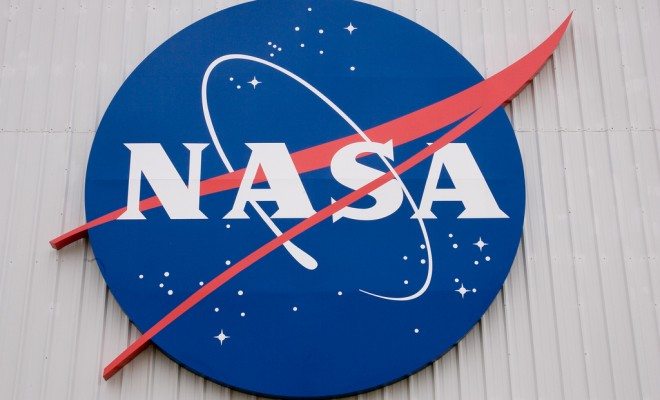 Image courtesy of [Shannon Moore via Flickr]
News
The Internet Stands with Ahmed
By
|
After police in Irving, Texas arrested 14-year-old Ahmed Mohamad Monday for bringing what they thought was a bomb, but was actually just a clock, to school, internet outrage ensued (justifiably so). Now, I am not generally the biggest fan of widespread social media reactions to very specific events, but this time around there was a genuinely encouraging response–ranging from celebrities to President Obama.
Shortly after the news of Ahmed Mohamad's arrest, #IStandWithAhmed began trending on Twitter:
370K Tweets have expressed #IStandWithAhmed & currently rising at approx 2K Tweets per minute http://t.co/XTyvFnJlqrpic.twitter.com/r4Tq8z2jAS

— Twitter Data (@TwitterData) September 16, 2015
At its peak, there were around 2,000 tweets per minute supporting Ahmed. And eventually, he got some pretty high-profile attention.
One of the first politicians to address what happened to Ahmed was Hillary Clinton, who encouraged him to follow his passion and warned against prejudiced assumptions.
Assumptions and fear don't keep us safe—they hold us back. Ahmed, stay curious and keep building. https://t.co/ywrlHUw3g1

— Hillary Clinton (@HillaryClinton) September 16, 2015
Arguably the most popular tweet came from none other than President Obama himself, in which he invited Ahmed to the White House and encouraged him to keep following his passion.
Cool clock, Ahmed. Want to bring it to the White House? We should inspire more kids like you to like science. It's what makes America great. — President Obama (@POTUS) September 16, 2015
Meanwhile, Ahmed Mohamad's arrest was also trending on Facebook–so much so that the company's founder made a show of support for the 14-year-old. Mark Zuckerberg criticized the arrest and extended another invitation to Ahmed, this time to Facebook's headquarters. His post said:
You've probably seen the story about Ahmed, the 14 year old student in Texas who built a clock and was arrested when he took it to school.

Having the skill and ambition to build something cool should lead to applause, not arrest. The future belongs to people like Ahmed.

Ahmed, if you ever want to come by Facebook, I'd love to meet you. Keep building.
Twitter later got into the mix, offering Ahmed an internship:
Hi @IStandWithAhmed, we 💙 building things at @twitter too. Would you consider interning with us? We'd love it — DM us! #IStandWithAhmed

— Twitter (@twitter) September 16, 2015
Ahmed, who was wearing a NASA shirt on the day he was arrested, got an outpouring of support from several NASA workers.
Bob Ferdowski, a popular NASA engineer, tweeted:
Hey Ahmed, give me a call in a couple years. We could always use smart, curious & creative people. https://t.co/02a4feMrk5 — Bobak Ferdowsi (@tweetsoutloud) September 16, 2015
Mike Seibert, the Flight Director for the Mars Rover, said:
Ahmed, I'd be happy to show you how we drive the Opportunity rover. Come visit us at JPL any time. #IStandWithAhmedhttps://t.co/VtesUugxj3

— Mike Seibert (@mikeseibert) September 16, 2015
Dr. Fred Calef III, the "keeper of the maps" at NASA's Jet Propulsion Lab (JPL) said:
Anytime you wanna see Mars rovers Ahmed, let me know. #IStandWithAhmed

— Imperator MARSiosa (@cirquelar) September 16, 2015
He later tweeted:
It's not about the shirt, it's the dreams that shirt represents, the crushing of innocence and intelligence by fear, ignorance & hatred.

— Imperator MARSiosa (@cirquelar) September 16, 2015
When the day was over, Ahmed had received an outpouring of support from all over the internet, but the most sincere seemed to come from the group of NASA engineers at the Jet Propulsion Lab. From Mike Seibert's series of tweets, to Dr. Calif's impassioned defense of Ahmed, you can tell their support is truly genuine.