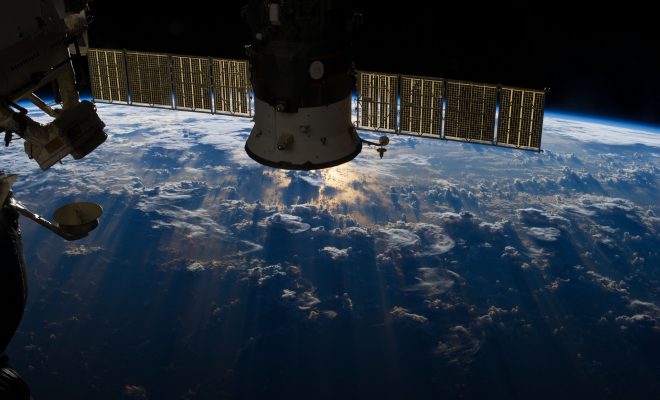 Courtesy of NASA Goddard Space Flight Center; License: (CC BY 2.0)
Weird News
NASA's New Job Offer: Planetary Protection Officer
By
|
With all that is going on in the world today, it's easy to forget that an alien life force could come and wipe out all of civilization as we know it at any moment. Thankfully, NASA has an entire office dedicated to keeping up with the dangers that lurk above our atmosphere. Now, the agency is looking for someone to lead the Office of Planetary Protection.
The application to be NASA's "planetary protection officer" opened last month. The primary job description: to prevent alien contamination during NASA space missions, and to keep alien microorganisms from reaching Earth, according to the federal government's official employment site. The job will reportedly pay between $124,406 to $187,000 a year, plus benefits.
The United States is not the only country to have this position. Other international space programs usually have it as a shared or part-time role. However, the U.S. is one of two places where one can be a planetary protection officer full-time–the other being the European Space Agency, according to Catharine Conley, NASA's current planetary protection officer.
While the position may sound like one where a person would be in charge of directing forces during an intergalactic invasion, it appears to be more tame than that. Conley told Scientific American in 2014 that her job mostly involves making sure that the U.S. is complying with a 50-year-old international treaty that set space-based biological contamination standards for all space missions. According to the treaty, any space mission must have a less than 1-in-10,000 chance of contaminating an alien world–a risk assessed by the planetary officer.
In missions to Mars, for example, Conley would be in charge of equipment, protocols, and procedures to reduce the risk of contamination in samples taken from the red planet. She is also in charge of making sure that missions from Earth don't contaminate other planets. As a result, Conley travels to various space stations around the world to make sure other countries' planet-bound devices don't contaminate new worlds through a crash-landing or other methods.
Even though Conley has described the job as having a "a moderate level" of difficulty, the qualifications for it are anything but that. Applicants must have at least one year of experience as a top-level civilian government employee, plus have "advanced knowledge" of planetary protection and all it entails. You will also need an advanced degree in physical science, engineering, or mathematics, as well as "experience planning, executing, or overseeing elements of space programs of national significance."
Applicants still have time to get their resumes in order–NASA will be accepting applications for the position until August 14. You can apply for the job here.