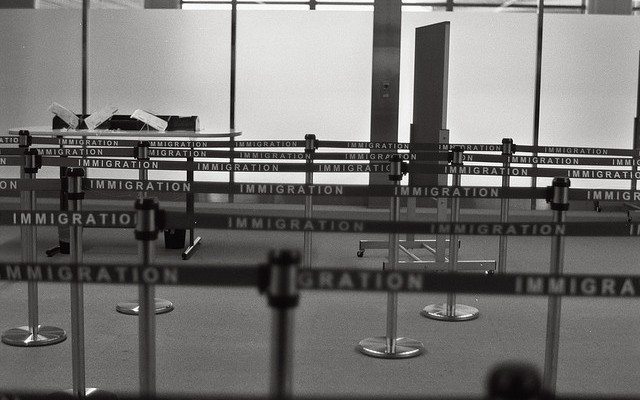 News
Immigration: The Journey is Just Beginning…
By
|
Mass media essentially dropped it, yet it still affects millions of people around the word. The issue? You guessed it! Immigration.
President Barack Obama's days are numbered. In a little less than two years, he will be irrelevant, a lame duck. Anything our president has to say about domestic policy will fall on deaf ears.
Obama told a Los Angeles affiliate of Spanish-language television network, Univision that after the government shutdown ends, "the day after, I'm going to be pushing to say, call a vote on immigration reform."
It is great to see that immigration is back on the table, after the immigration legislation was derailed because of rampant gun violence pulsating throughout the nation.
What is important to note about immigration is not so much the changing regulations, but the legislation and politics behind it all.
The demographics in the United States are changing. The new wave of immigrants yields immense amounts of power.
Although this power is not immediately evident, in years to come, immigrants will have a huge impact on voting outcomes. The electorate will encounter new voters of different background, consequently pandering to the emerging majority
Like wise, public policy will have to account for demographic shift. As a result, policy decisions will evolve drastically.
In the most recent elections, immigrant votes were a major deciding factor in deterring which candidate would win a position, whether that be between Barack Obama and Mitt Romney running for presidency or Cory Booker and Steve Lonegan for a senate position.
And President Obama is thinking for his party as well. Immigrants have a significant impact on voter demographics. Immigration is affecting EVERYTHING around us including significant changes in demographics and cultures.
Most importantly, it is changing legislation as well as politics. Demographics are constantly changing.
[Reuters] [InternationalBusinessTimes]
—
Featured image courtesy of [Icars via Flickr]