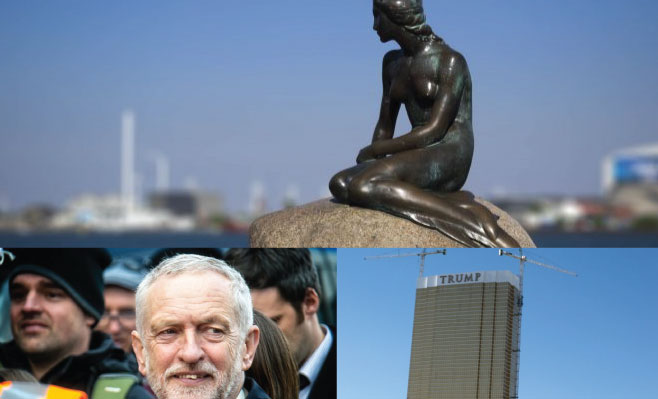 News
ICYMI: Best of the Week
By
|
Get a jump start on your law and policy news this Monday with some of the best stories from last week. ICYMI–check out some of Law Street's top trending stories below.
The iconic Little Mermaid statue in Copenhagen has taken on a new look this month: anti-whaling advocates vandalized the statue, coating it in red paint in an effort to draw attention to the endangered whales of the Faroe Islands. For a thousand years, the people of the Faroe Islands have conducted an annual grindadráp, a drive hunt where a flotilla of small boats drive whales and dolphins into a small bay where they are killed by hand with knives. The organization Sea Shepherd has worked to end these hunts since the 1980s, but the inhabitants of the islands have pushed back, arguing that the "grind" is critical for both food and preserving the islanders' sense of community.
While Americans were tuned into former FBI Director James Comey's Senate hearing yesterday, the British were headed to the polls–again. Prime Minister Theresa May called the June 8 snap election in an effort to increase her party's majority in Parliament and bolster support when negotiations to leave the European Union begin June 19. But instead of achieving a stronger hold, May's Conservative Party actually lost seats, leaving Parliament without a majority party. The country is now in uncharted waters as it enters Brexit talks. Read on to find out what happened, and what comes next.
Before his presidency, Donald Trump was a builder. Specifically, he built towers, golf courses, and even vineyards. Last week, he took on his biggest building job yet: America's national infrastructure network. This push was dubbed by President Trump and his administration as "Infrastructure Week." Using a series of events and announcements, the current administration presented a $1 trillion plan to revamp this nation's infrastructure, which includes highways, electrical systems, waterways, and airports. Given that much of the news last week had little to do with infrastructure–notably Former FBI Director James Comey's testimony before Congress–here are some of the highlights in case you missed it.