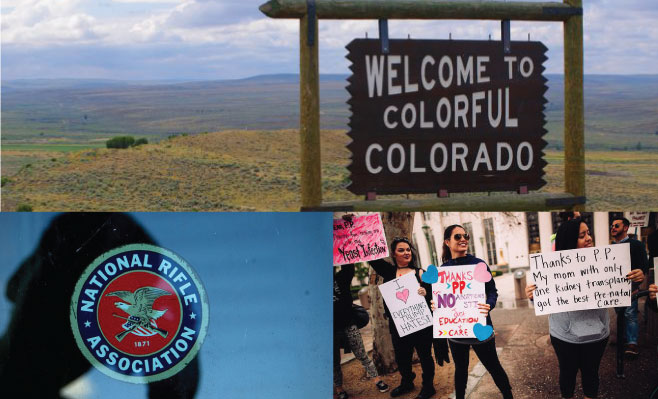 News
ICYMI: Best of the Week
By
|
ICYMI, Maryland became the first state to pass laws protecting Planned Parenthood. For that story and other trending news, check out Law Street's best of the week below!
Legalized cannabis. From California's Proposition 215 in 1996 to West Virginia's SB 386 in 2017, legalized cannabis is becoming the norm. And in Colorado, legalized cannabis is almost old news. But how did we get here? A mix of timing, trailblazers, economics, and politics.
The National Rifle Association (NRA) released a video on Thursday imploring its followers to stock up on firearms and "fight back" against liberals. But many Americans were horrified by the inflammatory message, fearing that it could spark violence. The lobbying group's video claims that liberal Americans are indoctrinating children, "assassinating [the] real news," and using Hollywood celebrities to further their narrative. Titled "The Violence of Lies," the video claims that when police stop the demonstrators from protesting they will be accused of police brutality.
Maryland is officially the first state with a law in place to protect funding for Planned Parenthood. The Maryland General Assembly passed a law in April ensuring the organization's continuity; the law went into effect on July 1. SB 1081 establishes the Family Planning Program in the Department of Health and Mental Hygiene and provides that Maryland will pay for Planned Parenthood's health care services in the state if Congress cuts off funding for the organization. The bill, which was backed by a veto-proof majority in Maryland's House of Delegates and Senate, became law without Maryland Governor Larry Hogan's signature.