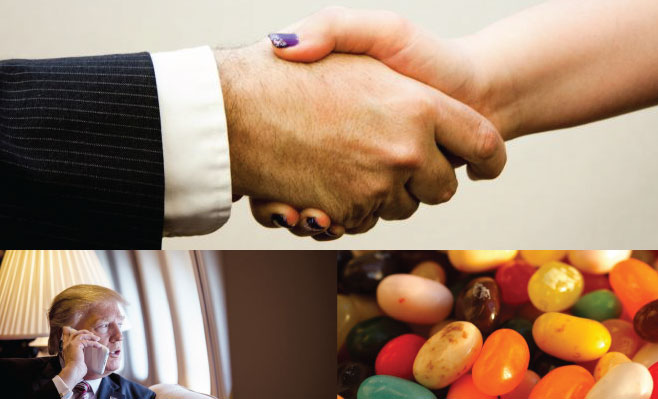 News
ICYMI: Best of the Week
By
|
If you don't know what "covfefe" is, you're truly missing out. ICYMI, learn more about President Trump's viral spelling snafu and other trending stories on Law Street below!
When people ask me what I do for a living, I usually give the simple response: "I'm a lawyer." Which usually ends the conversation. But sometimes people will ask, "what kind of law?" My response: "marijuana." This is when people suddenly perk up, "so what do you actually do?" No, it doesn't mean that I smoke a joint while drafting documents. And while that sounds like fun, THC and asset purchase agreements don't play well together. The answer varies for each marijuana lawyer as there are several different types. But all marijuana lawyers share one thing in common–we represent marijuana businesses for a living.
Just after midnight, President Donald Trump took to his favorite social media platform–Twitter–and sent out a puzzling tweet. It's pretty clear that Trump meant "coverage" as opposed to "covfefe" which…isn't a word, despite his team's bizarre claims that he was referring to some sort of inside joke. But it doesn't really matter why Trump tweeted out the non-word, because the rest of Twitter had a ton of fun with it. Check out the best of the new, beloved #covfefe meme.
On today's list of super strange legal battles, a California woman named Jessica Gomez has filed a class action lawsuit against popular jelly bean manufacturer Jelly Belly. She purchased one of their products, Jelly Belly's Sport Beans, which the company advertises as an "exercise supplement." The company marketed the beans as containing "carbohydrates, electrolytes, and vitamins." One of the listed ingredients was "evaporated cane juice," which is just another term for sugar. But Gomez claims that the fact that the beans contain sugar was not made clear, and has filed a class action suit alleging fraud, negligent misrepresentation, and product liability.