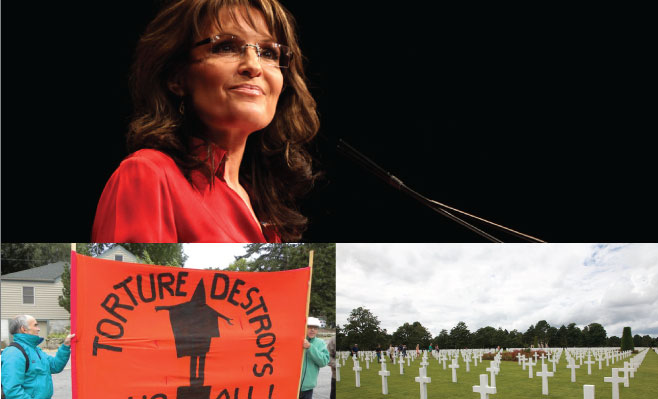 News
ICYMI: Best of the Week
By
|
Last week Sarah Palin sensed divine intervention, Donald Trump supported torture techniques, and Texas required women to cremate unborn fetuses. ICYMI–check out these top stories from Law Street below!
1. Sarah Palin Claims God Intervened and Helped Trump Win the Election
Sarah Palin likes Donald Trump, but doesn't believe he made it all the way to the White House on his own. On the holiday edition of the Breitbart News Daily radio show she claimed that God was responsible for Trump's win. In the show, she said she saw the role "divine providence" played on the campaign trail. She said people have been desperate for a change after the country's deterioration and that his victory was due to people praying to God that the rest of the citizens would wake up. Read the full article here.
2. Trump Could Dismiss Lawsuit by CIA Torture Victims
In the years following the 9/11 terrorist attacks, the CIA broadened its torture toolkit. Detainees were stuffed in boxes. They were forced to spend hours holding uncomfortable positions, sometimes barred from sleeping for days at a time. And of course, there was waterboarding. In October 2015, two men who were subjected to the CIA's interrogations at secret prisons in Afghanistan filed lawsuits against the two CIA contractors who sculpted the agency's torture program. Read the full article here.
3. New Rules in Texas Will Require Burial or Cremation of Fetal Remains
Texas established new rules preventing health care facilities from disposing of fetal remains following an abortion or any miscarriage that requires a medical procedure–instead, the state will now require women to pay for the burial or cremation of those remains. Read the full article here.