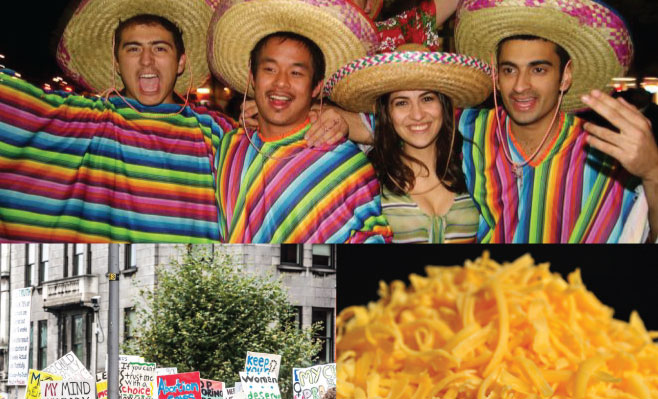 News
ICYMI: Best of the Week
By
|
Offensive Halloween costumes, online abortion pills, and surplus cheese; that's just a taste of some the trending stories you may have missed last week. ICYMI–check out the top stories from Law Street below!
1. University of Florida to Offer Halloween Counseling to Offended Students
Halloween is a frightening time of the year, although it does not normally send university students to counseling. The University of Florida said in a statement last week that it will be offering counseling students to students who are offended by Halloween costumes. Read the full article here.
2. How Irish Women Buy Pills Online To Get Around Abortion Laws
It may be hard to imagine that in 2016 having an abortion is still illegal in a country as developed as Ireland. As a traditionally Catholic country, it has strict laws regulating abortion, with the exception of instances in which the procedure would save the mother's life. New data illustrates the way in which many Irish women seek abortions despite the country's particularly restrictive laws. .
3. What Is America Going To Do With 1.2 Billion Pounds Of Surplus Cheese?
The U.S. has a humongous surplus of cheese. So big that every man, woman, and child in the country would have to grab an extra three pounds and finish that before the end of the year to work through it. The 1.2 billion pounds of cheese sitting in storage are not even the issue. Surplus meat, poultry, milk, and other dairy products are flooding the food market. Read the full article here.