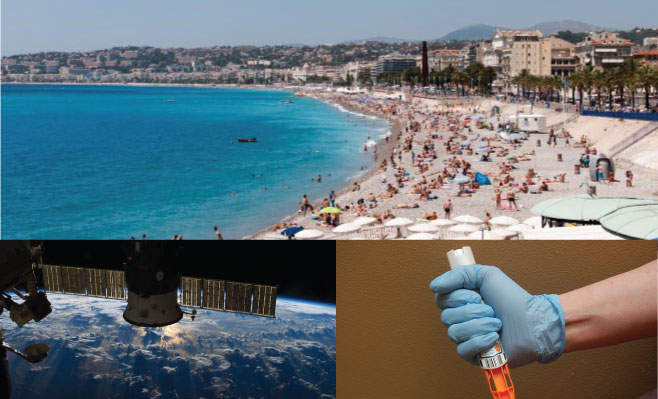 News
ICYMI: Best of the Week
By
|
If you missed Law Street's top headlines last week, here's what you need to know: France's burkini ban is getting out of control, space law is still cool, and Big Pharma took a hit after EpiPen makers were called out for the allergy med's outrageous price hike. ICYMI–check out the top stories below!
1. Burkini Ban: Enforcement Starts in Nice and Cannes
Armed police officers forced a Muslim woman to take off her burkini at the beach in Nice, France. In Cannes, another woman was fined for wearing a headscarf and leggings. These are some of the first known examples of enforcement of  a controversial ban on certain beachwear since the ban was implemented in several French towns earlier this month. Read the full article here.
2. Looking to Launch a Career in Space Law? Nebraska Law is Here to Help
Space law. It's a concept that, to some of us, sounds ripped out of the movie "Xenon, Girl of the 21st Century," "Interstellar," or possibly "Gravity." But I want you to think back to the last time you used your smartphone as a GPS. How about the last time you flew on a plane? Or the last time you checked the weather for your area. Or the last time you streamed an episode of your favorite Netflix original show. All of those activities are in some way governed by space law, and how it intersects with the distinct but related fields of cyber and telecommunications law. But what is space law, why does it matter, and how does it affect the education of law school students right now? Read the full article here.
3. EpiPen CEO Heather Bresch is Giving Us Major Martin Shkreli Vibes
Remember Martin Shkreli? He was the hedge fund manager who bought a life-saving AIDS drug and then raised its price overnight by more than 5,500 percent. Yeah, that dude. Well he's not the only one giving Big Pharma a bad name. Mylan CEO Heather Bresch is the newest pharmaceutical exec to face similar criticism after she struggled to justify hiking the price of the EpiPen by more than 400 percent in the past decade. Read the full article here.