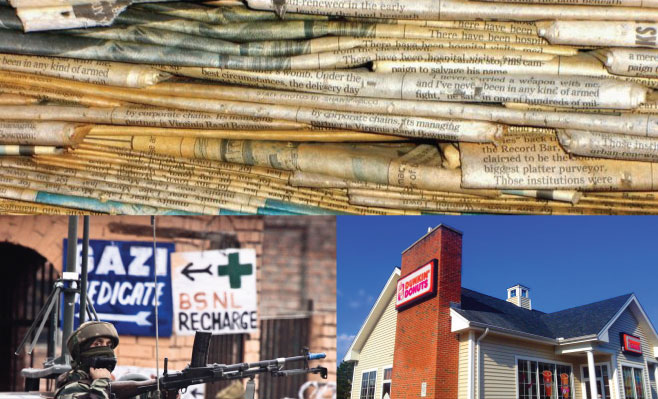 News
ICYMI: Best of the Week
By
|
Last week our best stories included high school journalists kicking some butt, the relationship between President Donald Trump and India's Prime Minister Narendra Modi, and fake butter on Dunkin's bagels. ICYMI, check out our top stories!
High school journalists across the country are proof that you're never too young to start holding people accountable.
Students at Pittsburg High School in Pittsburg, Kansas learned this lesson after their investigation into a newly-hired administrator led to her resignation. Although their incoming principal, Amy Robertson, claimed to have earned degrees from Corllins University, some background research by the reporters for the school's paper found that this was not an accredited institution.
On March 3, the State Department released its Country Reports on Human Rights Practices for 2016, and its pointed critique of India's human rights record has raised some eyebrows. The report is particularly critical of India's history of state violence and the country's criminal justice system in general. While one might expect the State Department's findings to influence talks during Indian Prime Minister Narendra Modi's impending visit to Washington, the matter will likely be ignored.
Jan Polanik ordered bagels with butter at a Dunkin' Donuts in Massachusetts and couldn't believe it wasn't actually butter. So in 2013, he sued two Dunkin' franchise groups, which run more than 20 restaurants in Eastern and Central Massachusetts, claiming to represent all customers who "ordered a baked product, such as a bagel, with butter, but instead received margarine or butter substitute between June 24, 2012, and June 24, 2016."