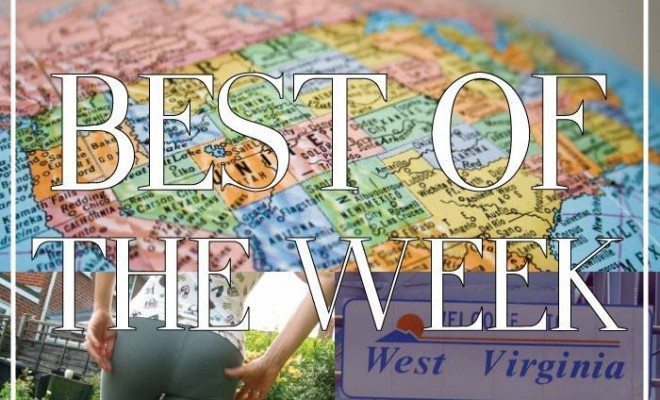 ICYMI: Best of the Week
News
ICYMI: Best of the Week
By
|
Crime and weird news ruled the news last week. A new interactive map from writer Law Street's crime editor Kevin Rizzo made waves across the internet as it allows you to visualize where crime in the United States is getting better or worse. Definitely check that out! The number two story, from Anneliese Mahoney, brings yoga pants back into the news as Montana lawmakers continue their quest to outlaw the comfortable clothing in public spaces. And finally the third most popular post came from writer Marisa Mostek with her weekly look at the dumbest laws across the country, this time focusing in on the Virginias and the Carolinas. ICYMI, check out the best of the week from Law Street.
#1 Interactive Crime Map: Is Your City Getting Safer or More Dangerous?
As reported in Law Street's comprehensive annual crime rankings, Crime in America 2015, violent crime across the United States continued its downward trend according to the latest figures reported by the FBI. Curious to know how your hometown stacks up against the rest of the country? Check out the interactive map below for yourself to see if your city is getting safer or more dangerous according to the latest data. Read full article here.
#2 Just Relax: Montana Lawmaker Attempts to Ban Yoga Pants
A proposed bill that would ban yoga pants in Montana has been tabled, eliciting joy from practitioners, women who like to be comfy, and rational human beings everywhere. If you've never worn yoga pants before (or their closely related cousin the leggings) they're basically like wearing a hug on your legs. But not everyone is that happy with yoga pants, because they tend to conform to our bodies, apparently rendering them a scourge to society that needs to be outlawed. Read full article here.
#3 Dumbest Laws in the United States: The Virginias and the Carolinas
This week, the dumb laws blog will focus on two sets of neighboring states: Virginia and West Virginia and North and South Carolina. What do railroad companies and Sundays have in common? South Carolina has dumb laws pertaining to both seemingly unrelated things, as it turns out. On Sundays in South Carolina, you won't be able to go dancing, as dance halls may not operate on that day of the week. Also on Sundays in South Carolina, you cannot do any work. It is the day of rest after all. If you wish to spend your day off playing an instrument, make sure you buy one before Sunday, as they are banned from being sold then. It makes sense, if you think about it–since work on Sunday is prohibited, who would be working at the musical instrument store? Read full article here.