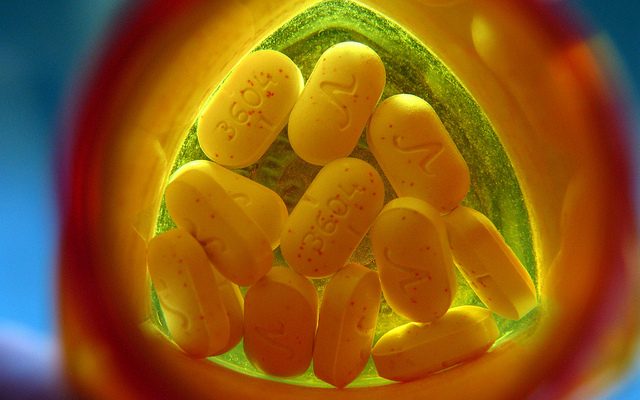 Image Courtesy of frankieleon: License (CC BY 2.0)
Law
South Carolina Sues OxyContin Maker over Opioid Crisis
By
|
The state of South Carolina is suing Purdue Pharma over its alleged contributions to the opioid epidemic.
South Carolina Attorney General Alan Wilson announced the lawsuit at a press conference on Tuesday. It accuses the Connecticut-based company of deceptive marketing practices and downplaying the addictive qualities of OxyContin.
In particular, the suit addresses Purdue Pharma's failure to comply with the state's Unfair Trade Practices Act. In 2007, Purdue Pharma signed an agreement with South Carolina and other states, which required the company to correct its marketing practices.
However, according to Wilson, Purdue Pharma continued to encourage doctors to prescribe OxyContin for unapproved uses. Representatives also assured doctors that the users would become only "pseudoaddicted." Supposedly, they could reverse their symptoms by taking even more drugs.
In reality, OxyContin is a Schedule II controlled substance, which means it is highly addictive.
"Opioid addiction is a public health menace to South Carolina," Wilson said at the press conference. "We cannot let history record that we stood by while this epidemic rages." Recovering addicts and family members of overdose victims stood around him.
"While we vigorously deny the allegations," a Purdue Pharma spokesperson said in a statement, "we share South Carolina officials' concerns about the opioid crisis and we are committed to working collaboratively to find solutions."
Over 565 South Carolinians died of opioid overdoses in 2015. Last year, the state had the ninth-highest opioid prescribing rate in the country.
Comparatively, the U.S. as a whole had over 33,000 people die from opioid use in 2015. Experts predict that number will rise.
This is not the first legal action against Purdue Pharma. In January, the city of Everett, Washington. sued the company for negligence and inaction over the city's OxyContin crisis. Six months later, the state of Ohio sued Purdue Pharma and four other companies over their marketing of OxyContin and other drugs.
Most recently, New Hampshire filed its own lawsuit on August 1. Like South Carolina, the state accuses Purdue Pharma of overstating the benefits of opioids and recommending it for unapproved uses.
In a similar action, the Cherokee Nation sued six pharmaceutical companies in April, accusing them of unjustly profiting from over-prescription of opioids.
Last week, President Trump declared the opioid epidemic a national emergency. Since then, he has not specified any plans or resources to combat the crisis.