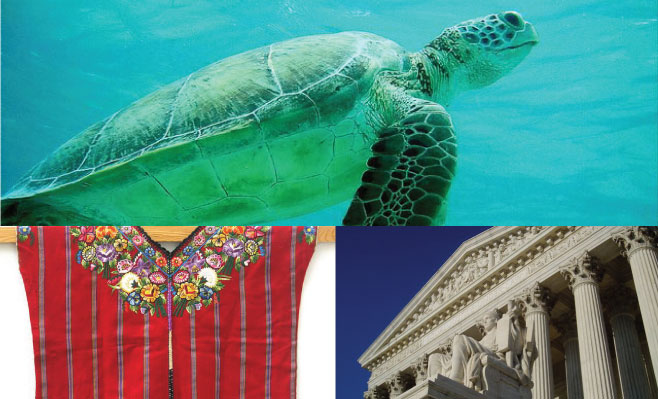 News
ICYMI: Best of the Week
By
|
ICYMI, catch up on what's trending with Law Street's best of the week below!
Oceana is challenging the Trump Administration's withdrawal of a proposed Obama-era rule that would have limited the number of protected marine animals that could be "incidentally captured" by drift gillnets. Oceana, a non-profit ocean conservation and advocacy organization, filed a lawsuit in the U.S. District Court in Los Angeles on July 12 against the U.S. Secretary of Commerce Wilbur Ross, the National Oceanic and Atmospheric Administration (NOAA), and the National Marine Fisheries Service (NMFS).
Throughout the western world, indigenous cultures have been fetishized by the ancestors of their past colonizers for their costumes and fashion. As a result, some groups have decided to take legal action to protect their life's work from corporate mass-production–or at least find a way to earn profits stolen from them. The most recent development has come from Guatemala, where Maya women have made significant strides in their attempt to receive trademark protection for their textile designs–known as huipiles–so that they are not undercut by government-supported industrial fabric production meant to increase the country's tourism appeal.
President Trump's travel ban–which according to his aides and representatives is "not" a travel ban, but based on the president's tweets, is in fact a travel ban–has just been handed another discouraging ruling from the courts. Late Thursday, a U.S. District in Hawaii, ruled that the president's executive order restricting immigration from six Muslim-majority countries can't be used to exclude "grandparents, grandchildren, brothers-in-law, sisters-in-law, aunts, uncles, nieces, nephews, and cousins of persons in the United States." The ruling rejected the government's interpretation of recent guidance issued by the Supreme Court.