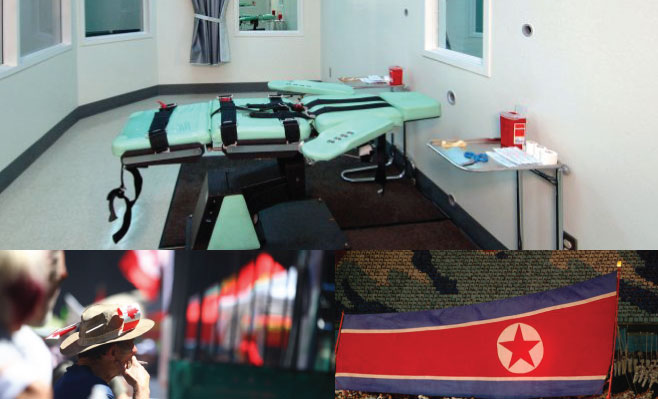 News
ICYMI: Best of the Week
By
|
Last week, Alabama banned judicial override in capital cases, Canada readied to legalize recreational marijuana, and China and South Korea teamed up against a nuclear North Korea. ICYMI, check out the best of the week from Law Street below!
As of April 11, Alabama no longer grants state judges the authority to override jury recommendations in capital cases. As one of her first acts as governor, Kay Ivey signed the SB16 bill into law and put an end to judicial override in capital cases in Alabama. The move was likely a preemptive response to shifting legal tides. Had Alabama not revised its laws, it would likely have faced fierce and ongoing battles in court.
By the summer of 2018, recreational marijuana in Canada could be legal. Later this week, Parliament will take up a bill that would satisfy a popular campaign promise of Prime Minister Justin Trudeau's Liberal Party: legalizing recreational marijuana in Canada. Medical marijuana is already legal in the country. But some government officials think the target date for legalization, July 1, is too ambitious, and implementation is more likely to begin in 2019.
As tensions on the Korean peninsula continue to heat up, Chinese and South Korean officials met in Seoul on Monday and agreed to strengthen sanctions on North Korea if the state continues to carry out nuclear tests. As the two parties finalized the agreement, South Korea had to respond to news that the United States Navy dispatched a strike group to the Korean peninsula. Many in the region, and throughout the world, fear the U.S. strike force might exacerbate an already fractious situation.