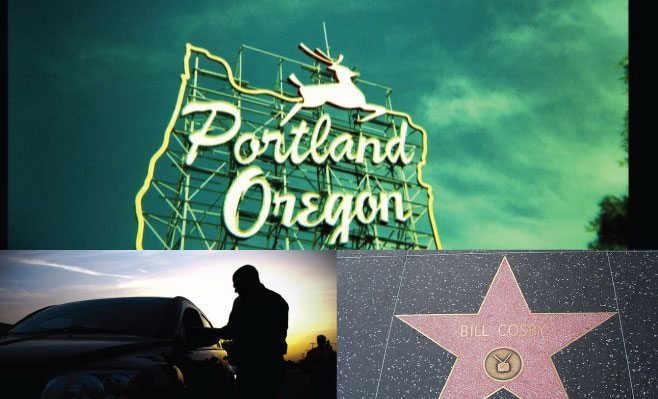 News
ICYMI: Best of the Week
By
|
Welcome to Law Street Media's rundown of the best stories of last week. ICYMI, check out the top three below:
#1 Top Five Reasons Young Law and Policy Minds Should Check Out Portland, Oregon
Portland, Oregon, has long been heralded as one of the hottest cities for millennials. Home to Lewis & Clark Law School, it's also a great city for young lawyers, as well as young aspiring lawyers. If you fit into one of those categories, and are considering a move, check out some of the top reasons to give Portland a look. Read the full story here.
#2 Drunk Driving on Trial at the Supreme Court
Drunk driving has left parents childless, spouses widowed, and siblings as only children. In 2013 alone, 10,076 people were killed in drunk driving crashes. It has claimed the lives of thousands of people over the years and sparked lobbyist action, which has forced stricter regulation of drunk driving on both the federal and state levels. Most recently, the Supreme Court has agreed to hear a group of three cases, a sequel per se to its 2013 drunk driving decision, in an effort to review warrantless drunk driving tests as a violation of Fourth Amendment rights and the criminalization of a refusal to take a drunk driving test. Click here to learn more about the development of drunk driving as a crime and what the new cases hold for the future.
#3 Bill Cosby Countersues Seven Rape Accusers For Defamation
Bill Cosby.
You used to be able to say that name and conjure up happy memories of family-friendly sitcom episodes, flamboyant knitted sweaters, or pudding pops. But not anymore.
Now America's former "favorite dad" has become synonymous with drugging women with quaaludes and raping them, after more than 50 women came forward to accuse the comedian of sexual assault. As a result, Cosby is lashing out by filing a defamation lawsuit against seven of his accusers, claiming they ruined his reputation for "financial gain." Read the full story here.