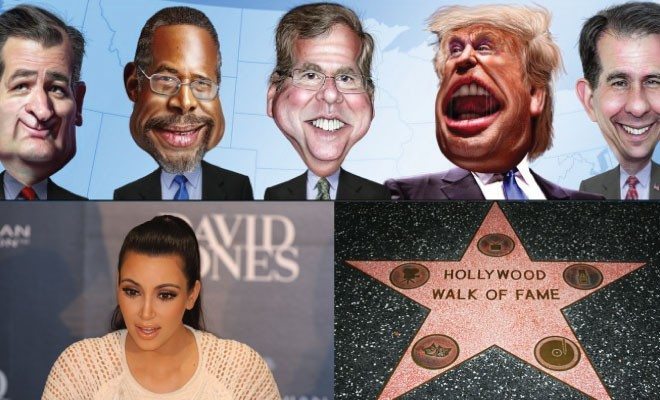 News
ICYMI: Best of the Week
By
|
Last week at Law Street, our top stories included a look at the top 10 quotes from the first Republican presidential primary debate, Kim K's latest legal troubles, and some familiar faces running for political office. ICYMI, check out Law Street's top stories of the week.
#1 Top 10 Quotes from the First Presidential Debate
On Thursday night, the top ten Republican presidential candidates gathered in Cleveland, Ohio to duke it out on stage for the GOP nomination during the first primary debate of the year. Candidates were asked questions on a wide range of topics, from what they believe is the best approach to combat ISIL in the Middle East, to whether or not God has influenced their decisions to run for President. Read the full article here.
#2 Kim Kardashian's Selfie Comes with an FDA Warning
Even though the world very well may be reaching its breaking point with how much Kardashian news coverage it can take, recent legal trouble between the family's top breadwinner Kim Kardashian West and the Food and Drug Administration has warranted keeping the reality stars in the spotlight. Read the full article here.
#3 Celebrities Running for Office: Familiar Faces in the 2016 Races
Donald Trump is certainly dominating the news when it comes to the race for the 2016 Republican presidential primary. But "The Donald" didn't get his start as a politician–he was a business mogul and reality television star before anyone ever saw him on a presidential poll. While that may seem weird to some, celebrities who have gotten famous through other means are consistently trying to join the political ranks. Here are five other celebrities running for office in 2016–and I'm betting they're just the tip of the iceberg. Read the full article here.