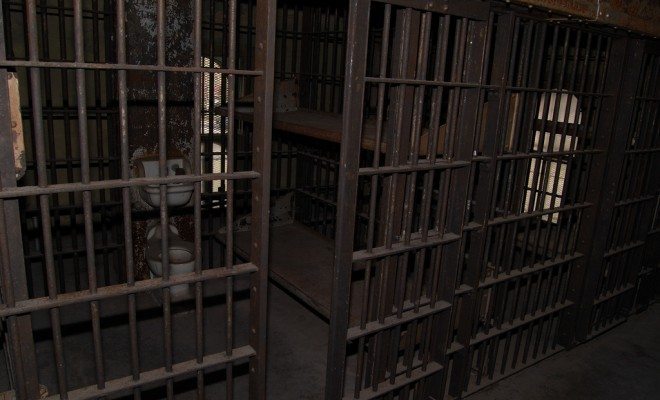 Image courtesy of [Adam Johnson via Flickr]
News
Horrifying Allegations Shed Light on Conditions of Baltimore Jail
By
|
As if Baltimore has not been in the news enough recently for civil and human rights abuses, yet another report of maltreatment surfaced today. The Baltimore City Detention Center (BCDC) came under fire after the American Civil Liberties Union, the Public Justice Center, and the law offices of Elizabeth Alexander filed a legal motion on behalf of detainees of the center to reopen a suit against BCDC, claiming that the terms of a 2009 settlement have not been met. The motion claims that seven preventable deaths of prisoners have occurred in the last two years due to the appalling living conditions of the center. The motion accuses state officials, who are supposed to oversee that the jail is being run appropriately, of violating the detainees' Eighth Amendment protections against cruel and unusual punishment.
Medical neglect is reported to be rampant in the BCDC with prisoners housed in moldy, vermin-infested cells with flooding toilets, exposing inmates to bodily wastes that worsen existing health issues. The motion claims that inspections of the center revealed not only horrifying living conditions, health hazards, and a lack of basic medical care, but also that detainees were routinely denied life-saving medications. An examination of the BCDC's medical records exposed several cases of HIV-positive inmates' antiretroviral drugs being discontinued. Comparably detrimental were cases of diabetic detainees being denied insulin and having food restrictions ignored and mentally ill prisoners denied psychotropic drugs. The motion claims that a complete lack of medical documentation and health planning is the probable cause for the seven preventable deaths inside the center.
Debra Gardner, the Public Justice Center's legal director, stated in a press release today, "…detainees in need of medical attention and treatment for infections, injuries, psychiatric conditions, and other urgent health concerns wait for days and weeks, their suffering prolonged to the point of cruelty." The case's lead counsel, Elizabeth Alexander, recently stated,
I was struck by the huge number of cells that couldn't be occupied because they were not habitable. This is a facility that has outlived its physical life.
While all inmates morally deserve human rights and are supposed to legally be afforded them, 90 percent of BCDC inmates are awaiting trial and are therefore still innocent in the eyes of the law. Black Americans make up 62 percent of Baltimore's population, yet they form about 80 percent of the BCDC population, and 95 percent of all juveniles detained there. Extreme racial issues have proven to be widespread in the city of Baltimore, and the case of the BCDC only continues to shed light on the severity of human rights abuses in the state.
Given that these allegations involve practices that occurred under Presidential candidate Martin O'Malley's tenure as Governor of Maryland, it is unclear if this case will impact his bid for President in 2017. Either way, O'Malley's inability to ensure that jails within his state provided proper medical care and basic human rights to its inmates should not be disregarded.