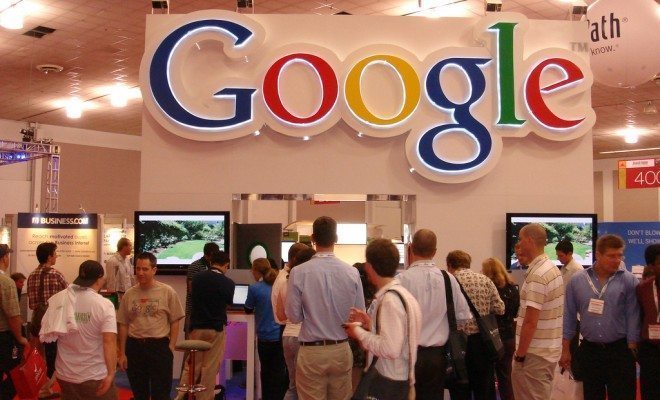 Image courtesy of [TopRank Online Marketing via Flickr]
News
Google Donates Money to Fight for Racial Justice
By
|
Google's philanthropic arm just announced that it is giving $2.35 million to organizations fighting for racial justice, specifically in the San Francisco Bay Area.
The $2.35 million will be dispersed in the form of grants. The groups that will receive them are tackling a wide range of problems within the greater umbrella of racial equality. The Oakland Unified School District will receive a grant for $750,000 to help improve graduation rates in its schools. The Silicon Valley De-Bug group is going to receive a $600,000 grant to work with at-risk communities in San Jose and aid individuals who are going through the criminal justice system. Finally, the Ella Baker Center will receive two $500,000 grants–one to go to Black Lives Matter co-founder Patrisse Cullors, who is working on an app to report police violence. The other $500,000 dollar grant will go to Restore Oakland and will help train formerly incarcerated individuals to work in the lucrative San Francisco area restaurant industry.
The official announcement of the philanthropic efforts was at a screening of "3 ½ Minutes, 10 Bullets," a movie about the shooting death of Jordan Davis, a young black man, in Jacksonville, Florida. Davis was shot in 2012 by a white man named Michael Dunn, who was sentenced to life without parole.
Justin Steele, Google.org's lead in the Bay area, explained the company's motivation to take such a public stand on such controversial and political issues, saying: "we hope to build on this work and contribute to this movement for racial justice."
Concerns over racial equality in the context of the American justice system and interactions with police have of course been particularly public since the death of Michael Brown in the summer of 2014. But Google is also attempting to take on the inequality in the Bay Area, a serious concern after the influx of tech firms over the last few decades have brought in waves of wealth and pushed lower-income residents out of their cities and neighborhoods. Steele explained, "this is our home. We want to support social innovators striving to make the Bay Area better for everyone."
While $3.25 million isn't that big of a donation for a multi-billion dollar company, the fact that Google puts such a priority on giving certainly is a good thing. The cause of racial equality, while controversial, is an incredibly worthy one.