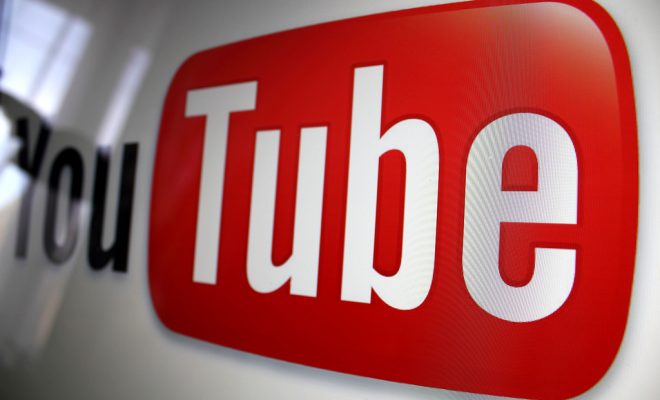 "Youtube Logo" Courtesy of Rego Korosi: License (CC BY-SA 2.0).
IP & Copyright
YouTube Faces Pressure From Music Artists To Pay Up
By
|
YouTube is facing renewed pressure from musicians and their lawyers over the share of revenue that artists receive from the site compared to other music platforms.
The issue stems from the fact that artists receive $1 per 1,000 plays on YouTube, but $7 per 1,000 plays from companies like Spotify or Apple Music, according to the Recording Industry Association of America (RIAA).
Earlier this Spring the RIAA claimed that YouTube, which is owned by Google, "wrongly exploits legal loopholes" to minimally pay musicians, according to NBC News. It is able to do this because of its standing as a third-party resource, which is protected by federal laws that distance the company from what its users post on the site.
YouTube is not liable due to the "safe harbor" rules, which state that platform sites are not liable if someone uploads a copyrighted song until the copyright holder files a complaint.
"It isn't a level playing field," said one music executive who spoke with Washington Post on the condition of anonymity. "Because ultimately you're negotiating with a party who is going to have your content no matter what."
The issue has become particularly relevant since the European Union decided to crack down on the issue within its territory. Noting the "value gap" between music services, the E.U. plans to release new regulations that can close the gap and provide artists the royalties that they want. So, the battle against YouTube is heating up.
YouTube's main argument against these claims is that it provides exposure to musicians who wouldn't normally get that publicity. The company also notes that it already spends $1 billion in royalties each year. The company claims that if it removed music from its website 85 percent of people would flock to services that offer even lower, or no, royalties. One issue with the validity of this claim is that it is based on a study that was commissioned by YouTube.
YouTube mainly generates its revenue from advertisements and sponsored content, but that money stream has dried up to some degree in recent months. Mega corporations such as Verizon, AT&T, and Enterprise recently pulled ads from YouTube after being displeased with their ads coinciding with videos they didn't approve, according to Recode. So even though the company has had the money in the past to pay for expensive royalties, they may not have that much extra cash in the coming years.
Artists and those representing them have ample evidence that they are being ripped off by YouTube. Irving Azoff, who has represented musicians like Christina Aguilera, told the Washington Post that one of his other clients gets 33 percent of her streams from YouTube but that yields only 10 percent of her streaming revenue.
Another example: Cello player Zoe Keating showed the Washington Post that she earned $940 from 230,000 streams on Spotify and only $261 from 1.42 million views on YouTube. She said that the YouTube money is so negligible she barely pays attention.
Another issue is that even when YouTube signs licensing agreements with music labels they are signed begrudgingly. When Warner Music Group signed a new deal with YouTube, a memo from chief executive Steve Cooper leaked out revealing his feelings on the "very difficult circumstances"–his company caved instead of continuing to pay $2 million to remove its music from the site.
"There's no getting around the fact that, even if YouTube doesn't have licenses, our music will still be available but not monetized at all," the memo said.
Just as the music industry struggled to adapt to emerging software in the 1990s with the emergence of Napster and Limewire, artists are once again trying to navigate a murky situation with music and video streaming services. Whatever the European Union chooses to do going forward could pave the way for what the American industry will do.
For now, you can still enjoy your favorite music on YouTube, Spotify, Apple Music, or any number of other services, but it's worth noting how the service you choose affects the money going into the pockets of your favorite musicians. It may not make a difference for well-known artists like Pharrell or Arcade Fire, who have both complained, but it certainly matters for less popular artists like Keating.