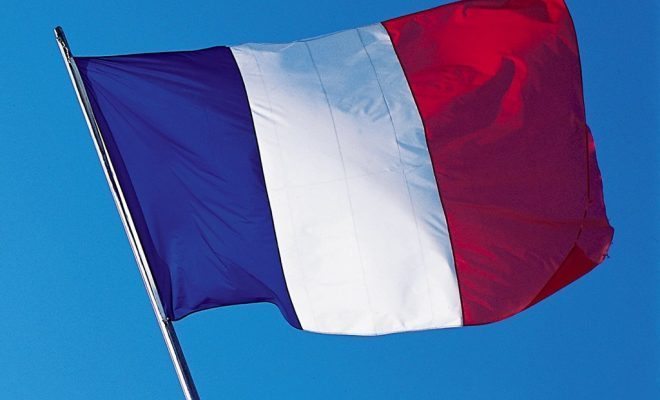 Image courtesy of [Nathan Hughes Hamilton via Flickr]
News
Man Kills Two Police Officers in Parisian Suburb, Pledges Support to ISIS
By
|
In May 2011, a man was arrested in a Paris suburb, along with eight others, for planning to travel to Pakistan to wage jihad. He was imprisoned for two years while awaiting trial. A judge sentenced him to three more years in prison. But he was released immediately following the trial, as it's French practice to dock years spent in prison awaiting trial off the eventual sentence. On Monday, that man, Larossi Abballa, stabbed two police officers to death and held their three year-old son hostage until a police raid killed Abballa and rescued the boy.
Given that Abballa pledged to the Islamic State, or ISIS, during the raid, and a statement from ISIS's official news service Amaq alluded to Abballa as an "Islamic State fighter," Monday's gruesome attack has been dubbed "incontestably a terrorist act" by French President Francois Hollande. Coming just months after the terror Paris faced in November, when 130 were killed in coordinated strikes across the city, and the horrific massacre at a gay nightclub in Orlando, Florida over the weekend, France and other Western nations are on especially high alert concerning independent terrorist actors.
The terrorist threat "is high in France, it's high in Europe, it's high in the Western world as shown by the events that happened 48 hours ago in the United States," French Interior Minister Bernard Cazeneuve said Tuesday morning. He also said more than 100 people have been arrested in France so far this year in connection to terrorist activities.
The stabbings occurred in Magnanville, a small town on the Seine river, roughly 35 miles west of Paris. According to statements by the French Interior Ministry, Abballa, 25, murdered a police captain and his partner outside their home. He could not decide how to handle their three year-old son, so he held him hostage in the home of the slain police officers. The boy was rescued and Aballa killed by police in a three hour operation. Police raided Abballa's home Tuesday morning, and reportedly found a hit list with names of "rappers, journalists, police officers and public personalities."
As police conducted their investigation and journalists covered the attack Monday night through Tuesday morning, some notable bits of information regarding the circumstances before and during the stabbings have surfaced: On Monday, before he killed the two police officers, Abballa spent so long praying at his neighborhood mosque that the rector of the mosque had to ask him to leave. In addition, France's anti-terrorism prosecutor said Abballa shot a 12-minute video of him during the attack which he made public on Facebook Live, the social media network's live video service. The video–and Abballa's account–have been removed.